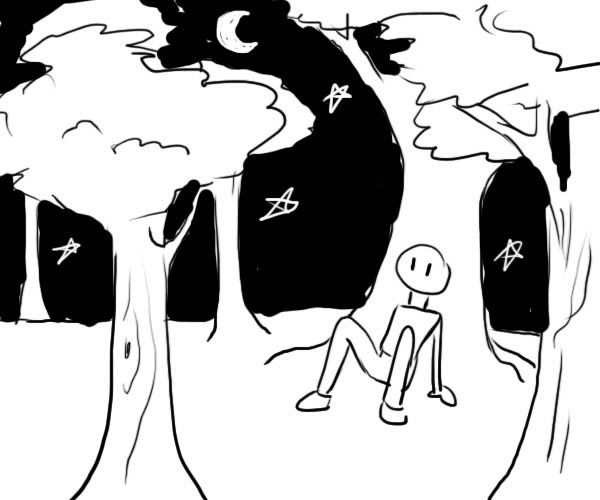 YOU WAKE UP IN THE MIDDLE OF A FOREST IN THE DEAD OF NIGHT. YOU ARE COLD, HUNGRY, AND BALD.
WHAT DO YOU DO?
>
---
jarbornza wrote:

>Cut down a tree and make a canoe.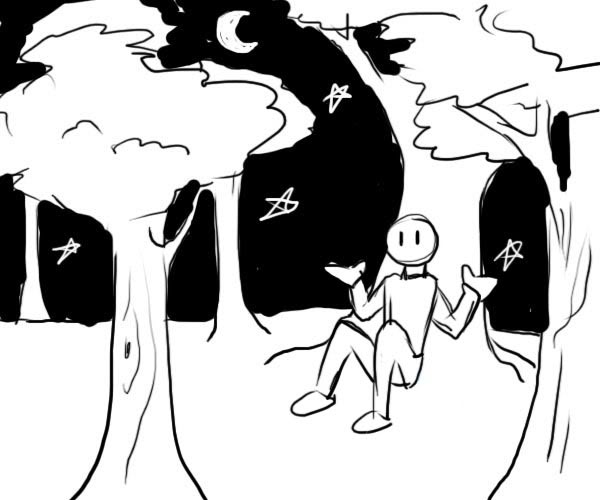 UNFORTUNATELY, YOU DO NOT HAVE ANYTHING TO CUT DOWN A TREE WITH.
>
---
Krunch wrote:

>Use star in sky to cut tree.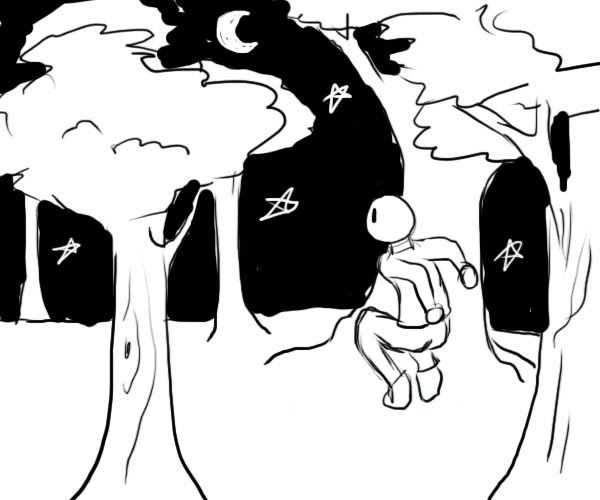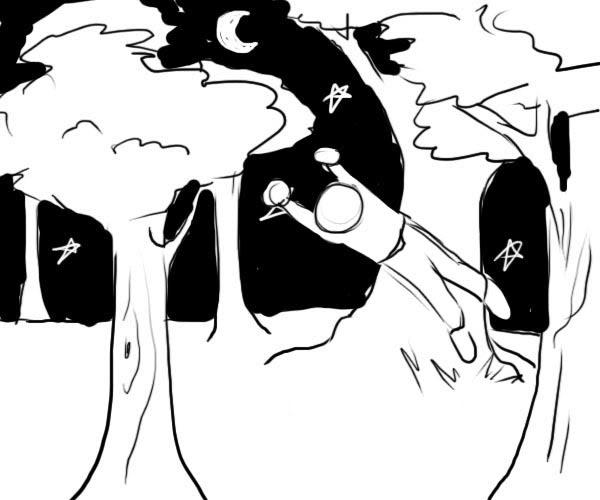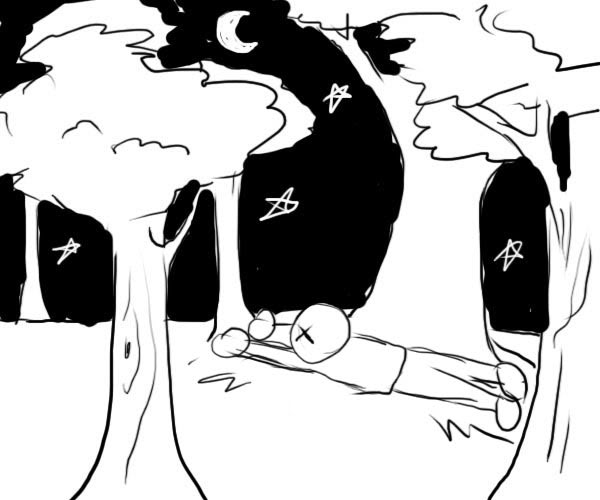 DUE TO YOUR POOR SENSE OF PERSPECTIVE AND INABILITY TO JUMP MORE THAN TWICE YOUR BODY HEIGHT, YOUR ATTEMPT TO ACQUIRE A STAR INVARIABLY ENDS IN FAILURE.
PERHAPS THERE IS SOMETHING ELSE YOU CAN DO TO A TREE OTHER THAN CUT IT.
>
---
Krunch wrote:

>climb to the top of a tree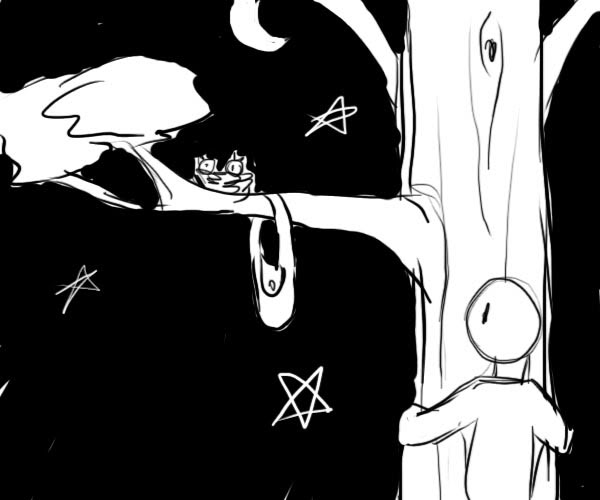 ON THE WAY UP, YOU SPOT A FAMILIAR LOOKING BAG AND A NEST OF BABY BIRDS.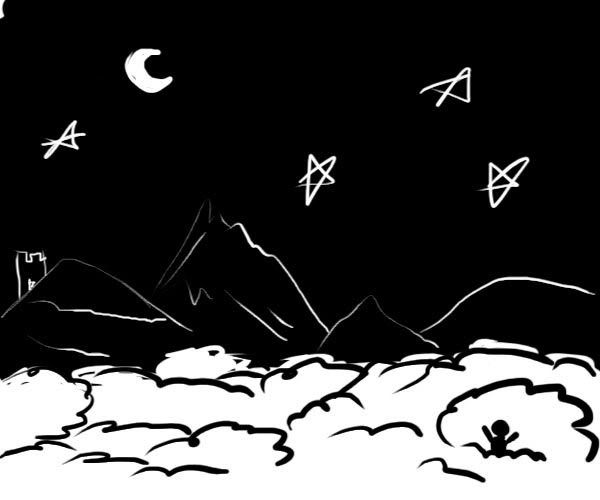 YOU ARE NOW AT THE TOP OF A TREE.
>
---
Google Image Search wrote:

>Go down and get bag from tree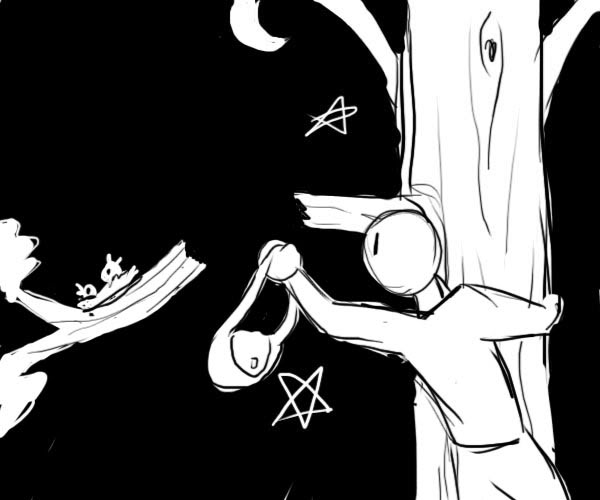 YOU GO DOWN AND GET THE BAG, BREAKING OFF THE BRANCH IT WAS HANGING FROM IN THE PROCESS.
>
---
Seta FD wrote:

>Check the knothole once you get back on the ground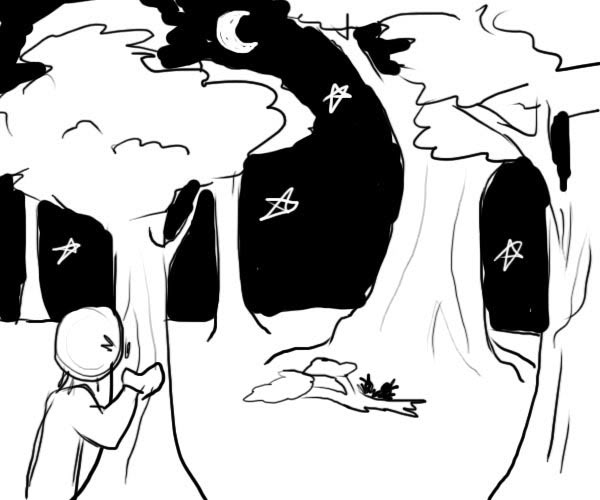 YOU GET BACK ON THE GROUND AND CHECK THE KNOTHOLE. WOW! THERE ARE A LOT OF KNOTS! BUT SINCE YOU HAVE NO HAIR, YOU HAVE NO USE FOR KNOTS AND THEREFORE DO NOT TAKE ONE.
>
---
Seta FD wrote:

>Check on the baby birds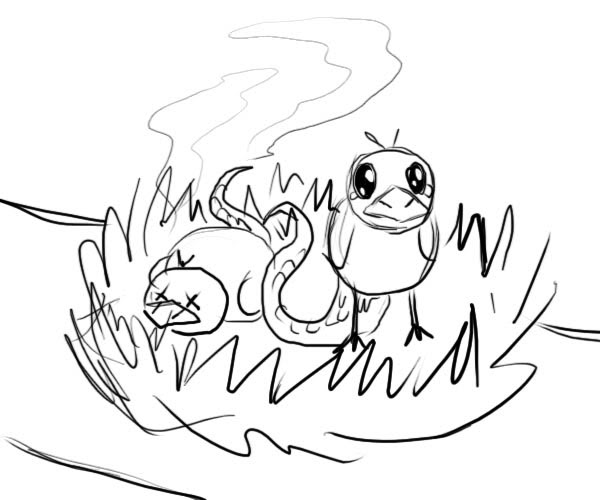 ONE BABY BIRD IS DEAD AND IS EVAPORATING INTO THE AIR. THE OTHER SEEMS SADDENED.
>
---
Kyou wrote:

>It has a tail, kill it before it takes its true form!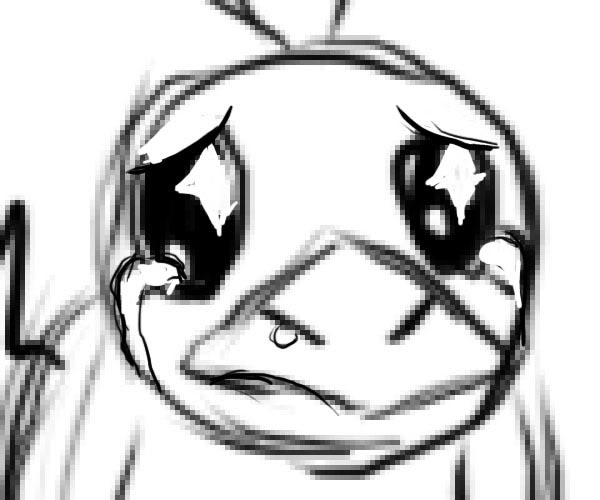 HOW DO YOU INTEND TO KILL IT?
>
---
DarkDragoon wrote:

>Boot to the head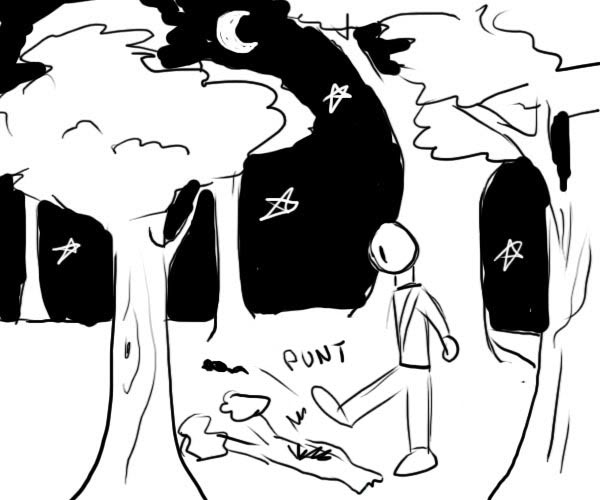 YOU HAVE KILLED THE INNOCENT BABY BIRD. I HOPE YOU'RE HAPPY, JERK.
WHAT NOW?
>
---
Kyou wrote:

>check contents of bag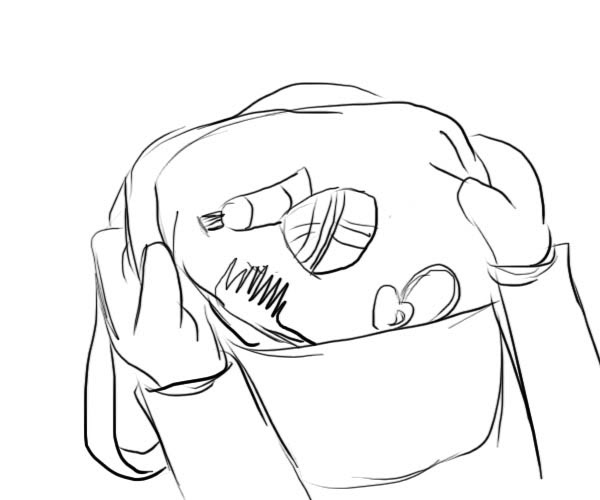 INSIDE THE BAG THERE IS A COMB MADE OF PRECIOUS PINK AMBER FROM THE JAYRIAN MOUNTAIN BLOODTREES, AN ORIHALCON HEART LOCKET, A TUBE OF ANTI-INFLAMMITORIES AND A SATCHEL OF SOMETHING THAT SMELLS DELICIOUS WRAPPED IN TEA LEAVES.
>
---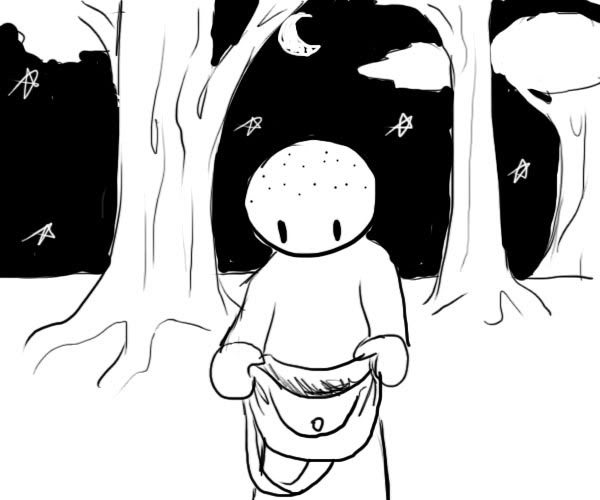 YOU HAVE ACERTAINED THE CONTENTS OF THE BAG. SINCE YOU DO NOT HAVE ANY AVIAN COMPANIONS TO GUIDE YOU, YOU ARE STILL IN A FOREST, AND YOU ARE STILL COLD AND HUNGRY.
>
---
Sarksus wrote:

>Use the satchel to lure a small animal into your midsts.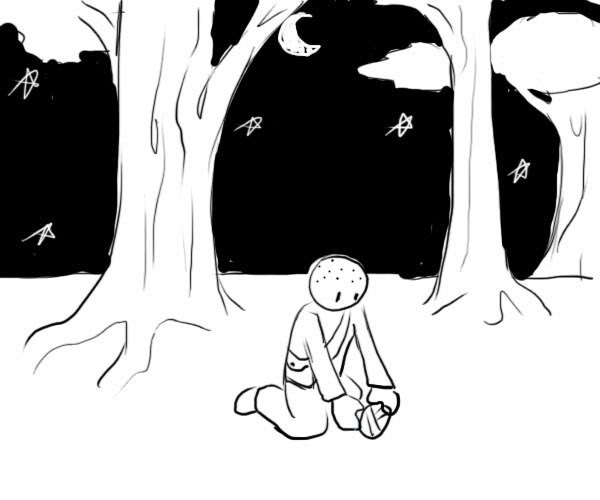 YOU PLACE THE SATCHEL ON THE GROUND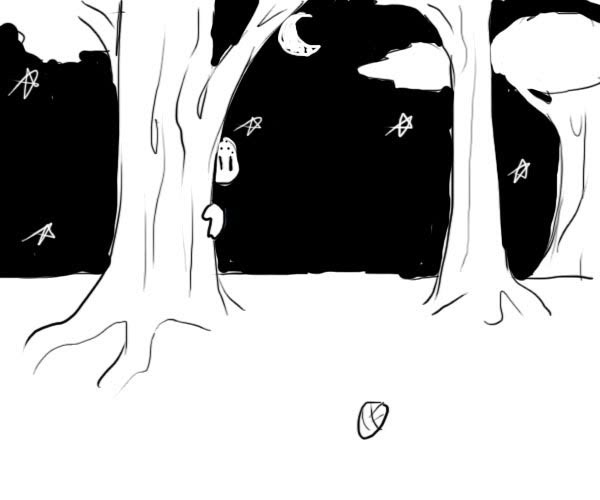 AND HIDE BEHIND A TREE TO AWAIT RESULTS.
BY THE TIME THE SUN RISES, YOU HAVE ATTRACTED A SWARM OF BLOODSUCKING ANOPLURA, A GREATER HEMIPTERA OF PESTILENCE, A PARASITIC ISOPTERA, AND A PAIR OF CARNIVOROUS LEPIDOPTERA.
>
Top of Page
Go back to Storytime of Epicness