Inspired by the Ultimate Chimera of Mother 3 fame and Missy's original idea, I decided to make a Chimera-themed hoodie. It started with a sketch.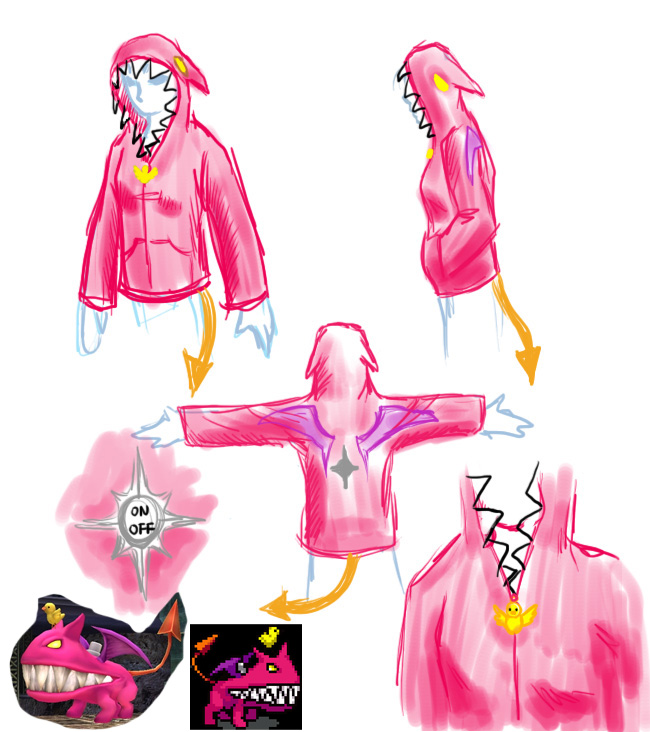 After more than two weeks of work, not including time to collect materials, it's done.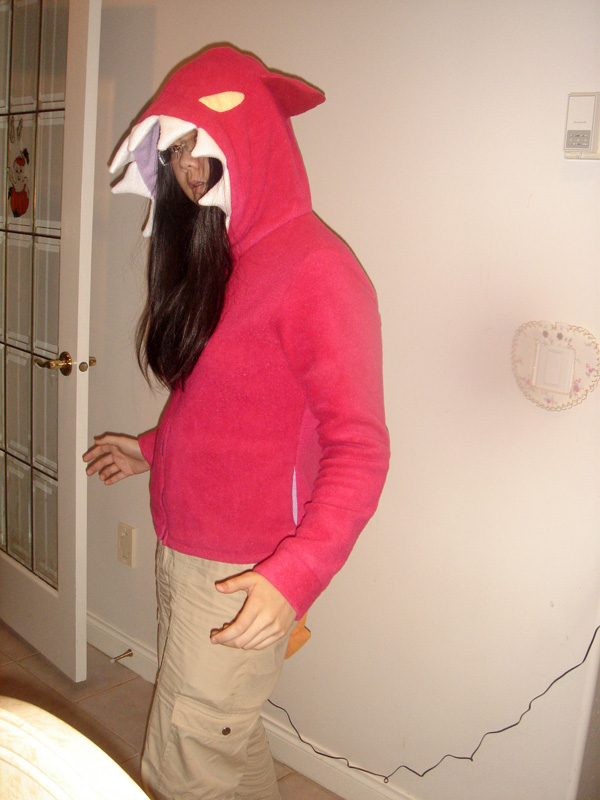 This is the first clothing Iíve ever made, aside from super simple things like boxers or hats. I had to learn to use a sewing machine again, which Iíve barely touched since I was 8. And I had to learn how to read sewing patterns.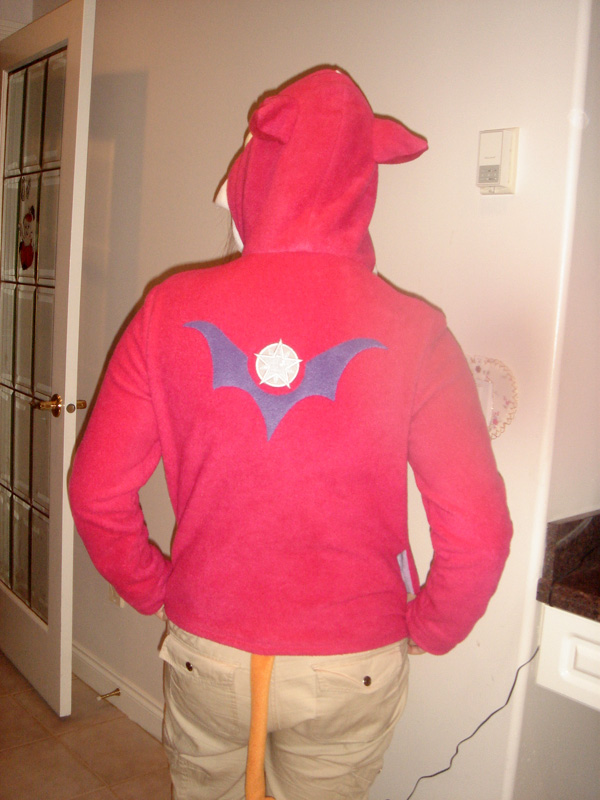 I think the hardest part of the whole project were the pockets, which was not part of the pattern, so I had to concoct myself using other hoodies as a reference, which wasnít easy. The tail, after some deliberation, I decided to make detachable.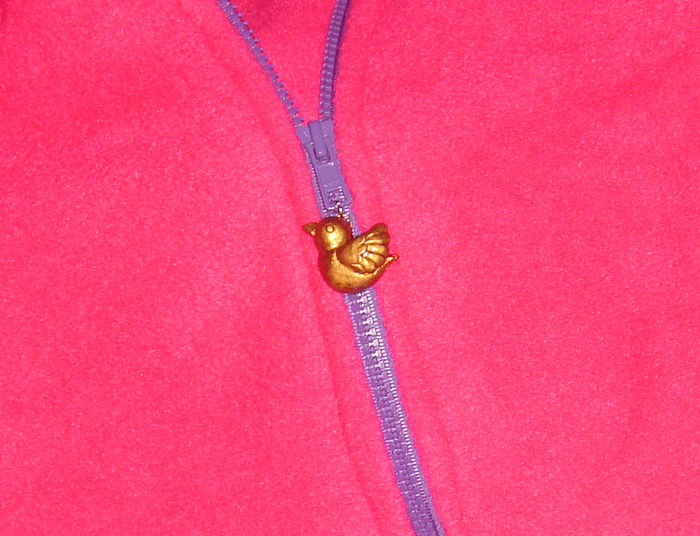 The birdís made out of Sculpey and gold paint and wire and coated with Varathane.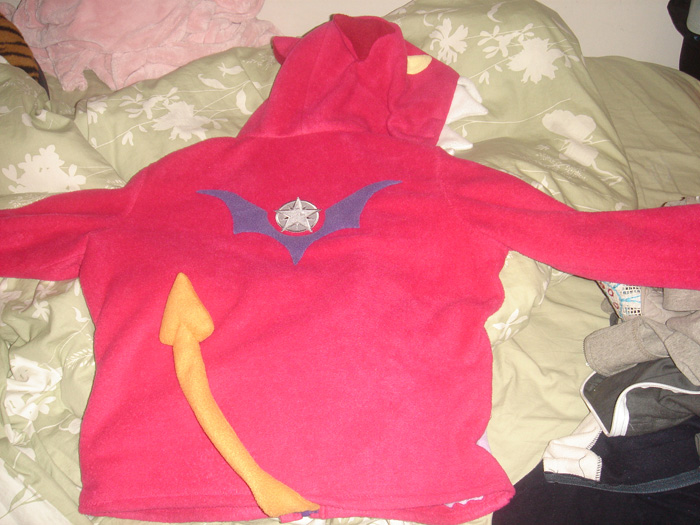 I decided to use a pre-made patch as the Chimeraís button rather than hand-embroidering my own button.