ThatOneYoYoGuy wrote:

>general points I'd like to be included in the telling.

1) Teno's actions that drew the wrath of Lord Cerlioness
2) The escape and Master Infer's attack on your house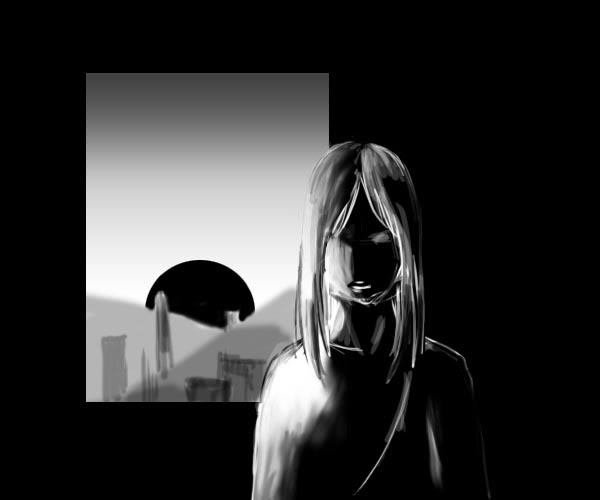 THE WOUND IS STILL FRESH AND IT PAINS YOU TO SPEAK OF IT. YOU SIT DOWN AND TAKE A BREATH, TRYING TO FINDING SOLACE IN THE FACETS OF GLASS AND THE LAST RAYS OF SUN THAT REFLECT OFF THEM.
"IT HAPPENED A LITTLE MORE THAN A MOON AGO." YOU BEGIN. "IT WAS AFTER A CELEBRATION IN HONOR OF THOSE WHO HAVE BEEN PROMOTED THIS YEAR. I, BEING THE PRIMARY CHANNELER, WAS THE MASTER OF CEREMONIES. I CAN'T RECALL MUCH OF WHAT HAPPENED, BUT WHEN EVERYTHING WAS DONE, I WENT HOME EXHAUSTED AND FELL ASLEEP. I WOKE UP IN THE NIGHT TO A FIRE THAT EVENTUALLY CONSUMED MY ESTATE AND I SAW THE FORM OF MASTER INFER ESCAPING."
"MASTER INFER!" CHELLING EXCLAIMS. "BUT SHE'S HERE!"
"ARE YOU SURE IT WAS HER?" DYMALKID ASKS TERSELY.
"I KNEW HER WELL. I MEAN, I WAS ON GOOD TERMS WITH MOST OF THE HOICS AND VICHEYS. THAT NIGHT, MASTER INFER WAS SITTING ON A NEARBY LEDGE, JUST... WATCHING MY HOUSE BURN. BUT THAT WASN'T THE WORST OF IT. THERE WAS BLOOD AND CHARRED BODIES EVERYWHERE. PIECES OF BODIES. EVERYONE IN MY HOUSEHOLD. SERVANTS, MY FAMILY. SINCE SHE IS THE LEFT HAND OF LORD ROCLIONESS, THERE IS NO POSSIBILITY OF HER ACTING INDEPENDENTLY. THE LORDS MUST HAVE COMMANDED HER TO DO IT."
"WHY?"
A SIMPLE QUESTION, BUT ONE YOU HAVE NO ANSWER FOR. "I DON'T KNOW." YOU SAY. "I WAS WEALTHY. I WAS INFLUENTIAL! I HAD SERVED LORD CERLIONESS ALL MY LIFE! ANYWAYS, FOR SOME REASON, I EMERGED ALMOST UNSCATHED. I GATHERED UP WHAT I COULD AND ESCAPED ON THE BACK OF MY GRIFFIN. ABOVE THE COTTONSTONE FOREST, MASTER INFER CAME BACK TO FINISH THE JOB."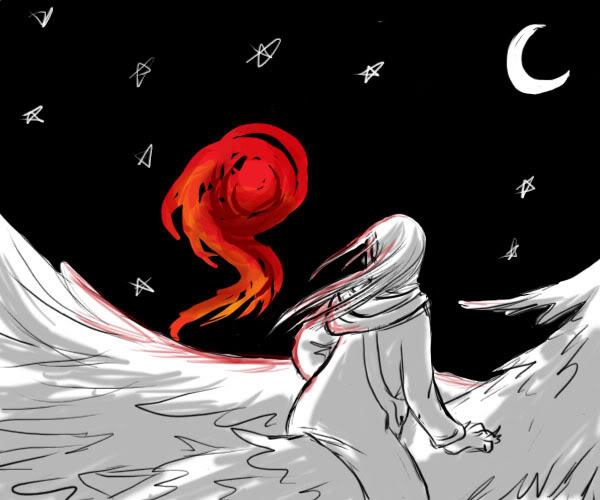 "I FELL. WHEN I WOKE UP, I DECIDED TO HAVE MY REVENGE ON MY LORDS, OR AT LEAST LIVE SAFE FROM THEM. I WANT TO GO TO LORD PETRANOIA TO PLEAD MY CASE. TO ASK IF SHE WOULD ACCEPT ME AS HER MINION. AT LEAST, IF I'M ALIVE, I CAN HAVE WHATEVER LITTLE REVENGE I MIGHT GET."
CHELLING AND DYMALKID ARE SILENT FOR SEVERAL LONG MOMENTS. "I," THE DARK ANGEL SAYS. "DO NOT BELIEVE YOU."

YOU LOOK AWAY. "WHY? WHAT REASON DO I HAVE FOR LYING?"

SHE SHAKES HER HEAD. "I DO NOT KNOW. BUT I DO NOT BELIEVE FOR A MOMENT THAT YOU ARE A HOIC LIKE YOU SAY YOU ARE. YOUR PHYSICAL AND YILIXA ABILITIES ARE SO WEAK THAT YOU ARE BARELY ABOVE AN UNINITIATED. SURELY YOU HAVE SOME NATURAL ABILITIES THAT MADE YOU A HOIC IN THE FIRST PLACE. AND THEN YOUR LORD MUST HAVE GRANTED YOU SOME ADDITIONAL ONES."

"I DID, AND SHE DID." YOU SAY. "BUT THEY WERE SEALED AWAY SIX YEARS AGO. IT'S BETTER THAT WAY."

>
---
becca wrote:

>show the shards to them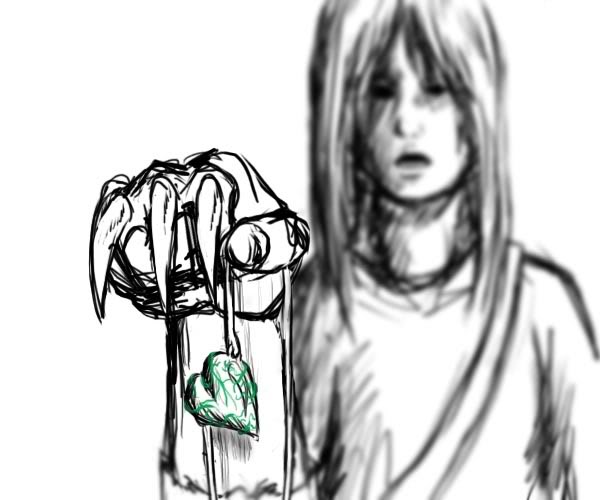 "THIS," YOU TAKE OUT YOUR LOCKET AND HOLD IT BY THE STRINGS. "IS WHAT HOLDS MY OTHER FORM." THE VEINS ESCAPING THE INSIDE OF THE LOCKET COIL AROUND THE SILVERY ORIHALCON, GIVING OFF A FAINT GREEN GLOW.
DYMALKID STANDS UP. "IS THAT CRYSTALIZED YILIXA?" SHE SAYS, LEANING IN FOR A CLOSER LOOK.
"YES. DON'T TOUCH."
THE DARK ANGEL LOOKS AT IT CURIOUSLY, TILTING HER HEAD FOR A DIFFERENT ANGLE. "GREEN IS LORD CERLIONESS'S COLOR. DID SHE MAKE THIS FOR YOU?"
"YES. AND SHE PUT ME IN MY CURRENT BODY."
"WHY IS YOUR CRYSTAL GROWING ROOTS?"
"IT'S NO LONGER STABLE. I FOUND IT IN PIECES AFTER THE ATTACK ON MY HOME. NOW IT'S TRYING TO MAKE ME WHOLE AGAIN."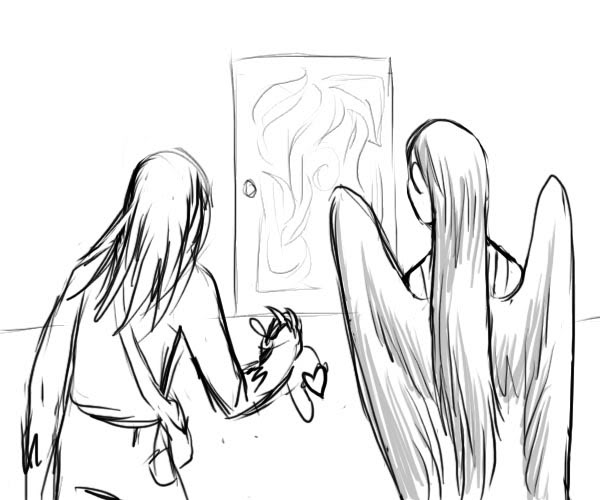 JUST THEN, THERE IS A LIGHT KNOCK ON THE DOOR.
>
---
ThatOneYoYoGuy wrote:

>Hide!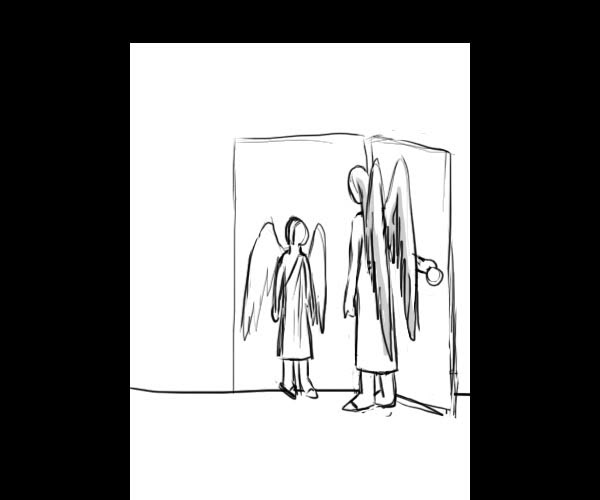 DYMALKID OPENS THE DOOR. IT IS A CHERUBIM, A YOUNG UNINITIATED WHITE ANGEL WORKING AS A MESSENGER IN THE CITADEL. HE DOESN'T TALK, BUT DYMALKID IS SOMEHOW ABLE TO UNDERSTAND HIM. SHE NODS SLIGHTLY AND CLOSES THE DOOR.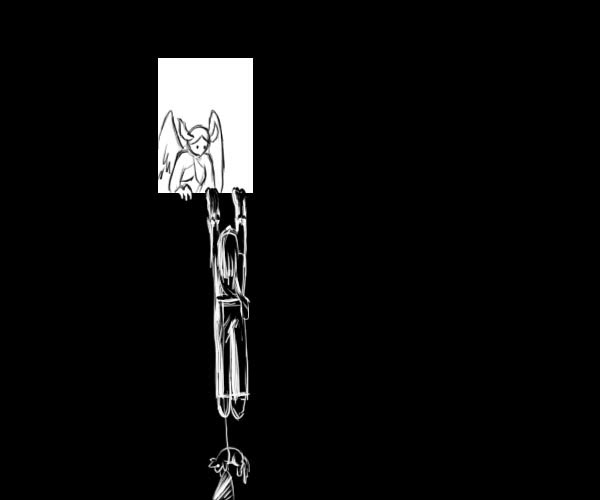 "YOU CAN COME OUT NOW." CHELLING CALLS TO YOU FROM THE WINDOW WITH THE LEDGE YOU ARE HANGING OFF OF. "WOW YOU'RE PARANOID."
"I THINK I HAVE REASON TO BE." YOU SAY INDIGNANTLY, HAULING YOURSELF UP.
"MASTER SHEER DOESN'T HAVE ANYTHING AGAINST YOU." DYMALKID SAYS. "I DOUBT MASTER INFER OR BEASTMASTER OWES WOULD DO ANYTHING IN HIS CITY WITHOUT HIS PERMISSION, AND CERTAINLY NOT IN HIS STRONGHOLD. YOU SHOULD FEEL AT EASE HERE."
"SO WHAT DID THE CHERUB WANT?" CHELLING ASKS.
"IT IS JUST A COURTESY CALL. HE SAYS WE SHOULD INFORM LADY LITTIE AND SIR VANCE THAT WE HAVE RETURNED."
>
---
megamario77 wrote:

>Take off weapons, take a shower, make your self spiff- we be meeting some royals/nobels!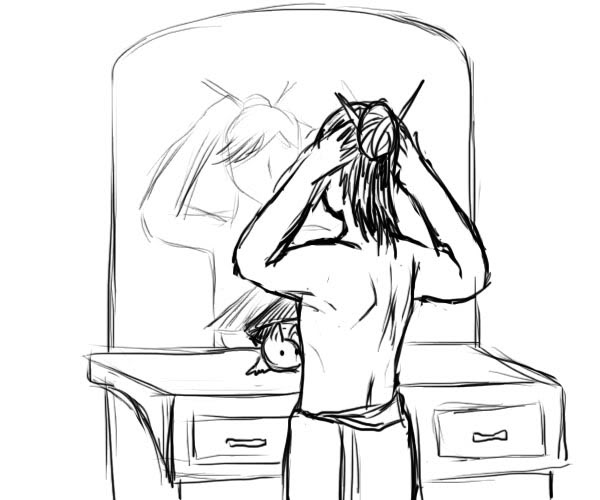 YOU ASK IF YOU SHOULD BE MEETING THE LADY AND SIR.
"OF COURSE." DYMALKID SAYS. "YOU WILL WANT TO MAKE A GOOD IMPRESSION ON THEM. YOU ARE HERE TO TALK TO LORD PETRANOIA, CORRECT? THEN BEING ON GOOD TERMS WITH THE REIGNING HOICS WILL MAKE IT EASIER FOR YOU TO APPROACH MASTER SHEER."
"TOO BAD THE MASTER ISN'T HERE RIGHT NOW." CHELLING SAYS.
"WHAT?" DYAMLKID ASKS.
"REMEMBER? THAT IH YA SAID HE'S NOT HERE."
"OH. I WONDER WHERE HE IS."
THE GIRLS ADVISE YOU TO CLEAN YOURSELF UP BEFORE MEETING LITTIE AND VANCE. YOU TAKE A LONG-OVERDUE SHOWER AND PRETTY YOURSELF UP A BIT, TYING UP YOUR HAIR AND BORROWING ONE OF DYMALKID'S ANGEL GOWNS. YOU LEAVE THE SKIBLY IN THE APARTMENT AND PUT YOUR TOOTHED KNUCKLES IN YOUR BAG, WHICH YOU CARRY WITH YOU.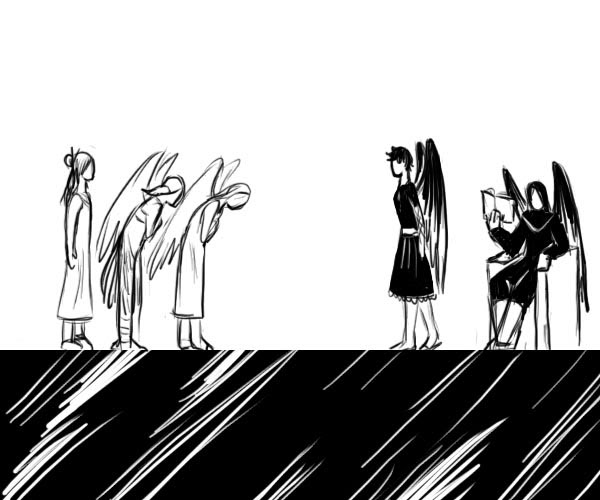 IT TURNS OUT THAT, AMONG THE MYRIAD OF DOORS, SOME OF THEM OPEN TO ELEVATORS, ONE OF WHICH YOU TAKE TO THE HIGHER LEVELS OF THE CITADEL. YOU AND THE GIRLS ENTER A ROOM WITH A MIRRORED FLOOR. THIS IS A ROOM FULL OF LIGHT BUT DEVOID OF COLOR; EVERYTHING REFLECTS BACK IN SHADES OF GREY. A FEMALE DARK ANGEL APPROACHES YOU WHILE A MALE ONE SITS READING, SEEMINGLY OBLIVIOUS TO YOUR PRESENCE.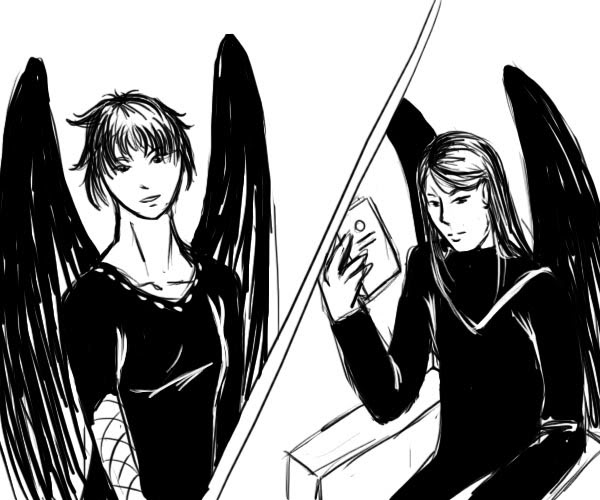 THE GIRLS BOW. "THE CORAYS CHELLING AND DYMALKID HAVE RETURNED FROM THE GENETICS WAREHOUSE, LADY LITTIE." DYAMLKID SAYS RESPECTFULLY.
"I SEE." THE HOIC SAYS IN A SMALL VOICE. TO CHELLING SHE SAYS, "AND THE BEASTMASTER WAS PLEASED WITH YOUR CONTRIBUTION?"
"YEP." THE HARPY CHIRPS.
LADY LITTIE COCKS HER HEAD IN YOUR DIRECTION. "AND WHO ARE YOU?" SIR VANCE CLOSES HIS BOOK AND LOOKS UP CURIOUSLY.
>
---
megamario77 wrote:

>We should bow and say our name. Well, maybe not our full name, maybe just Teno.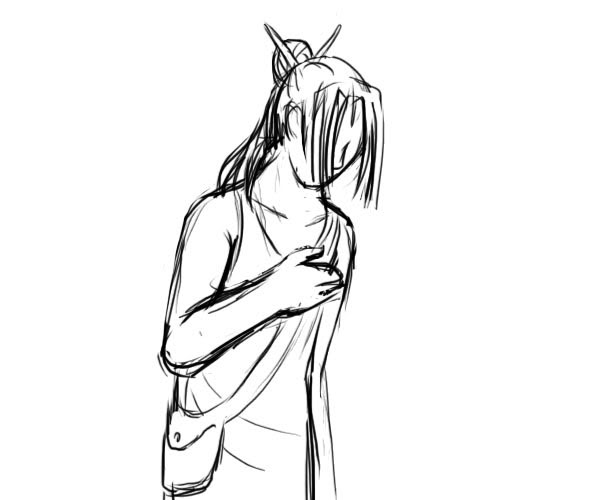 YOU BOW SLIGHTLY, UNUSED TO SHOWING SUCH RESPECT TO SOMEONE OF EQUAL RANK. "I AM TENO." YOU SAY. "IT IS AN HONOR TO MEET THE TWO OF YOU. I MET CHELLING AND DYMALKID ON MY TRAVELS AND WE HAVE BEEN COMPANIONS EVER SINCE."
"OH!" LITTIE SAYS WITH MILD SURPRISE.
"YOU ARE NOT ONE OF LORD PETRANOIA'S ARE YOU?" VANCE ASKS IN AS GENTLE A VOICE AS HIS COUNTERPART.
"NO." YOU ANSWER.
"I SEE. WELL, ENJOY YOUR STAY HERE, VISITOR."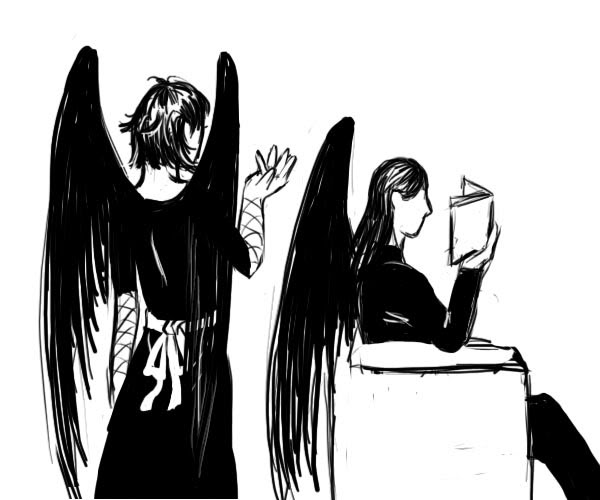 SIR VANCE BEGINS READING AND LADY LITTIE TURNS HER BACK ON YOU, MAKING IT CLEAR THAT YOU ARE DISMISSED.
"WELL THAT WENT WELL." CHELLING SAYS ONCE YOU LEAVE THE HOICS' ROOM. SHE YAWNS WIDELY, EVERY ONE OF HER SHARP TEETH VISIBLE. "IT'S LATE AND I COULD USE SOMETHING TO EAT."
>
---
megamario77 wrote:

>Inquire to the girls about funds. If we have funds, let's go out to eat!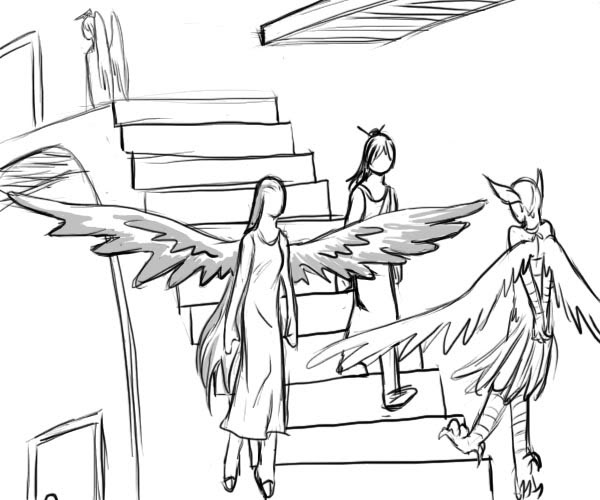 YOU ARE ALMOST BROKE AND YOU ARE NOT YET WILLING TO PART WITH YOUR SKIBLY. YOU WONDER WHAT YOU MIGHT DO FOR FOOD, OR MONEY TO BUY FOOD. AS YOU, CHELLING AND DYMALKID GO BACK TO THEIR APARTMENT, YOU ASK THEM WHAT THEY DO FOR MONEY.
"I HAVE A JOB EVALUATING POTENTIAL NEW INITIATES." DYMALKID SAYS.
"AND I'M SOMETIMES A SCOUT FOR THE AREA AROUND MOEMOEA." CHELLING ADDS. "THESE JOBS DON'T PAY VERY WELL, BUT WE GET BY."
YOU ASK WHAT YOU CAN DO FOR MONEY.
DYMALKID SHAKES HER HEAD. "I HAVE NO IDEA. TOO BAD YOU DID NOT TAKE UP THE BEASTMASTER'S OFFER. I THINK HE REALLY WANTED THOSE PARTS OF YOU, ALTHOUGH LORDS KNOW WHY."
"HE SAW RIGHT THROUGH YOUR, UM, FAKE BODY." CHELLING SAYS. "WHAT WAS YOUR ORIGINAL LIKE?"
"SHHH." YOU HISS. "NOT SO LOUD."
"I BET YOU WERE MORE TALENTED BEFORE."
"YOU BET I WAS." YOU SAY IN A LOW VOICE. "I COULD TEAR THE TWO OF YOU APART."
"OH? SOUNDS LIKE FUN. IT'S A DATE, THEN."
CHELLING LAUGHS AND YOU LAUGH AND DYMALKID SMILES.
>
---
jarbornza wrote:

Whatever, just let them pay for dinner (lunch? breakfast?) Seems like they'd be pretty open about their money.
THE THREE OF YOU GO BACK TO THE APARTMENT AND CHELLING IMMEDIATELY GRABS YOUR SKIBLY.
"HOLD IT." YOU SAY. "PUT THAT DOWN. IT'S MINE."
"WELL WHAT ARE WE GOING TO EAT, THEN?" CHELLING RETORTS.
"I DON'T KNOW, BUT IT'LL BE ON YOU. YOU OWE ME ONE."
"HUH?" THE HARPY IS UTTERLY CONFUSED.
"MY KIDNEY. YOU ATE IT."
"I DID?"
DYMALKID BARKS OUT A LAUGH, THE LOUDEST YOU'VE HEARD FROM HER. "YES, YOU DID. YOU LOVE KIDNEYS, AND TENO'S WAS DISTINCTLY MISSING AFTER YOU ATTACKED HER."
"I DID?" CHELLING REPEATS, EVEN AS SHE DROPS YOUR SKIBLY AND JUMPS OUT THE WINDOW TO DO SOME NIGHT HUNTING.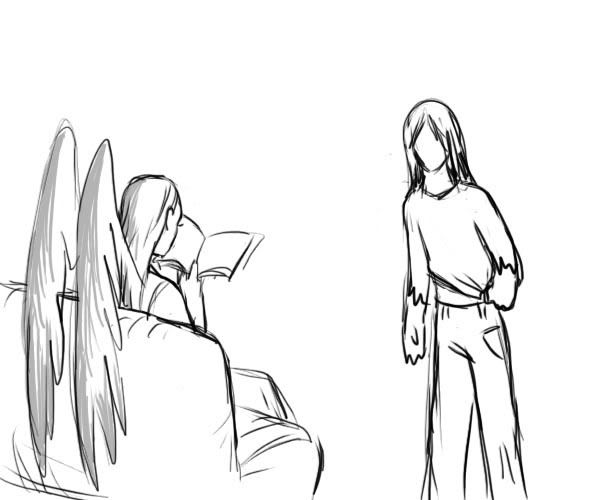 YOU CHANGE OUT OF THE ANGEL GARMENTS BACK INTO YOUR OWN CLOTHES, WHICH, AFTER A THOUGHTFUL SNIFF, YOU THINK NEEDS WASHING. DYMALKID IS READING A BOOK FROM HER EXTENSIVE COLLECTION, BUT IT'S CLEAR THAT SHE'S BORED AND WOULD RATHER BE DOING SOMETHING ELSE. YOUR SKIBLY IS CURLED UP UNDER YOUR HAT.
>
---
wuukiee wrote:

>Ask to borrow a simple shirt/tunic/robe (something less formal than what you were in) so you can wash your own, older clothes. Ask Dymalkid if there is any particular place to launder your clothes, and do so. While your clothes are drying, take a good look at your shirt and see if there is any way to style it so it looks less ragged, and more like the native attire of the town--perhaps by cutting off the sleeves, or cutting them short. If there seems to be a good way to do this, borrow sewing implements, if they are available, and get to work on your shirt.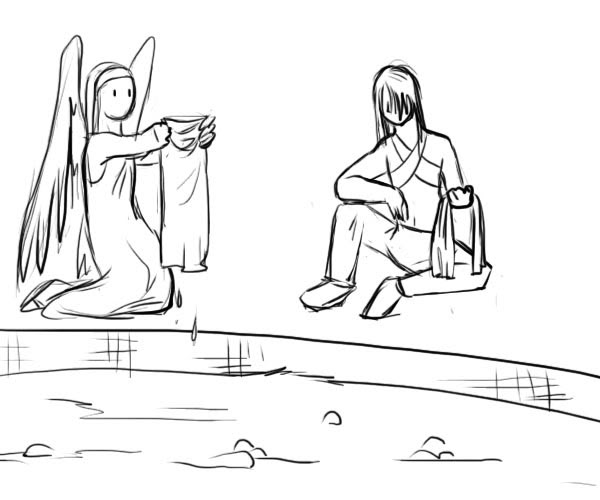 BORROWING SOME CLOTHES AGAIN, YOU ASK DYMALKID WHERE YOU CAN GO TO WASH YOUR FILTHY GARMENTS. SHE GIVES YOU DIRECTIONS TO THE COMMUNAL LAUNDRY IN THE CITADEL OF STAIRS. YOU WASH YOUR CLOTHES, DRY THEM, AND GO BACK TO THE APARTMENT.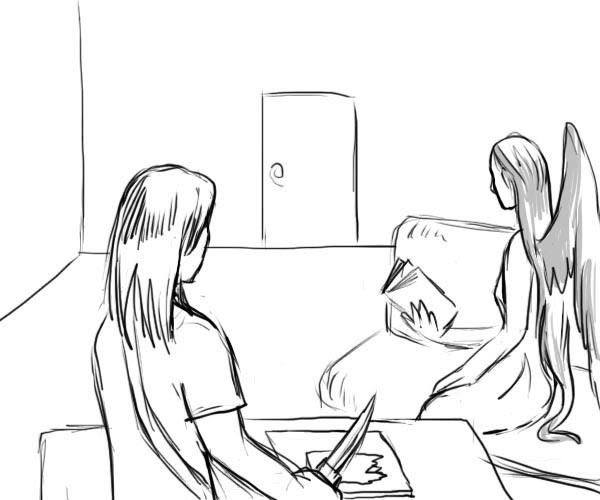 SINCE YOU HAVE NO IDEA HOW TO SEW, THE BEST YOU CAN DO WITH THE TORN SLEEVES OF YOUR SHIRT IS TO CUT THEM SHORTER AND NEATER. YOU PUT IT BACK ON.
JUST THEN, THERE IS A KNOCK ON THE DOOR. IT IS LOUD AND INSISTENT. DYMALKID PUTS DOWN HER BOOK WITH AN ANNOYED EXPRESSION ON HER FACE.
>
---
J Detan wrote:

>Act nonchalant. Pet Menchi. Slip claws on.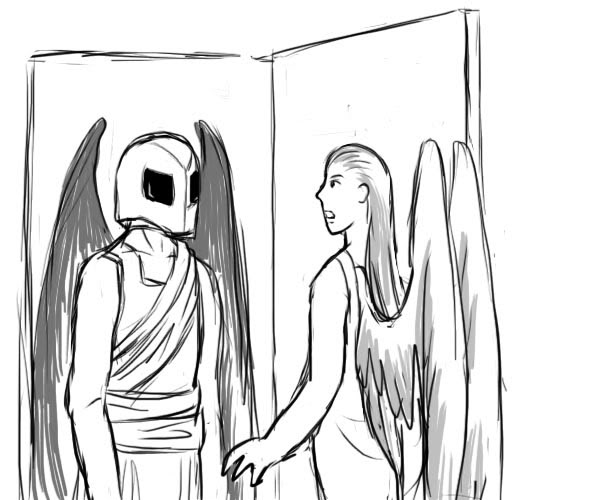 DYMALKID OPENS THE DOOR. BEFORE SHE OPENS IT FULLY, THE MAN ON THE OTHER SIDE SAYS, "WHERE IS CHELLING?"
IT IS A DARK ANGEL DRESSED IN SOME SORT OF MILITARY UNIFORM.
"SHE... IS OUT HUNTING." DYMALKID ANSWERS UNCERTAINLY, SURPRISED AT THE MAN'S ABRUPT MANNER.
"WE NEED HER ON DUTY." THE MAN SAYS. "AS SOON AS SHE RETURNS, HAVE HER REPORT TO SURVEILLANCE."
"WHAT IS GOING ON?" THE OTHER ANGEL IS TURNING TO GO, BUT DYMALKID PUTS A HAND ON HIS WING TO STOP HIM. "GALVAELA, TELL ME."
GALVAELA HESITATES AT DYMALKID'S REQUEST. "I SUPPOSE YOU HAVE NOT YET HEARD, BUT MASTER INFER IS RUMORED TO BE SOMEWHERE IN THE CITY." HE SAYS IN A CONSPIRATAL TONE. "THIS IS ESPECIALLY ALARMING BECAUSE SHE IS DELIBERATELY TRYING TO ESCAPE NOTICE AND MASTER SHEER IS NOT HERE. WE HAVE SENT MESSENGERS TO BRING HIM BACK IMMEDIATELY, AND WE ARE TRYING TO LOCATE MASTER INFER TO FIND OUT WHY SHE IS HERE."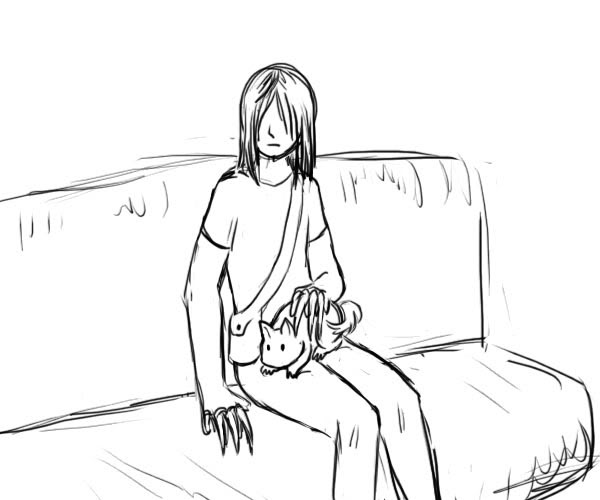 YOU, SITTING ON THE COUCH WITH YOUR CLAWS READY AND MUSCLES TENSE, STROKE MENCHI NONCHALANTLY. THIS CONVERSATION PIQUES YOUR INTEREST.
>
---
megamario77 wrote:

>Wait till guy leaves room. Consult with Dyma on what we should do.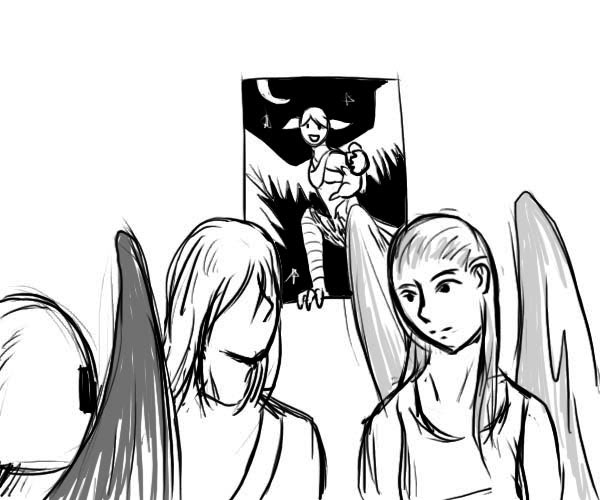 YOU DECIDE NOT TO VOLUNTEER ANYTHING FOR FEAR OF PERSONAL RISK. BUT YOU ARE INTERESTED IN THE CONVERSATION AND STAND UP TO LISTEN. GALVAELA GLANCES AT YOU CURIOUSLY, OR SO YOU THINK THOUGH YOU CAN'T SEE HIS FACE, BUT OTHERWISE IGNORES YOU.
"THERE IS A VICHEY OF LORD CERLIONESS'S AT THE GENETICS WAREHOUSE TOO." DYMALKID SAYS. "BUT THAT ONE HAS AT LEAST INTRODUCED HIM OR HERSELF TO THE BEASTMASTER."
"OH, BY THE LORDS." THE DARK ANGEL SAYS, PUTTING A HAND TO HIS HEAD AS IF IT HURTS. "IS THIS TRUE? NOW WE HAVE TO CONTACT THE BEASTMASTER... WHAT A MESS."
"WHAT IF YOU ARE OVERREACTING?" DYMALKID SAYS. "MAYBE MASTER INFER'S PURPOSE FOR BEING HERE IS NOT A CAUSE FOR ALARM."
YOU DISCREETLY CLAW AT HER A BIT, BUT SHE EXPERTLY FENDS OFF YOUR HAND WITHOUT LOOKING DOWN, AS IF SHE'S HAD PRACTICE.
JUST THEN, CHELLING BURSTS IN FROM THE NIGHT. "I'M HOME!" SHE SINGS, WAVING HER PRIZE FROM ONE HAND. "I HAVE SOMETHING NICE!"
"CHELLING!" GALVAELA SAYS, EXASPERATED AND SURPRISED. "SURVEILLANCE. NOW!"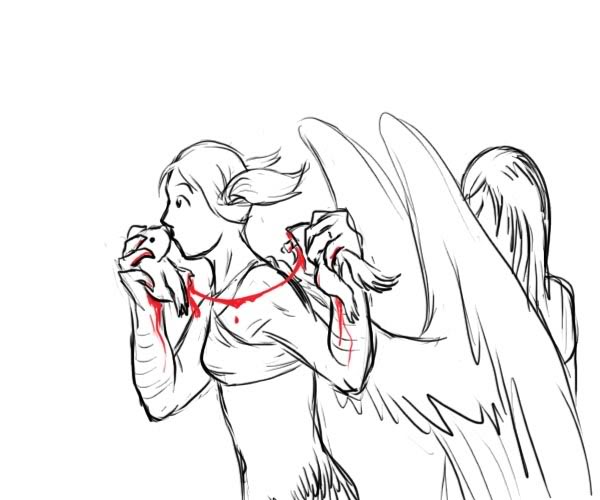 "OOPS." CHELLING SCRAMBLES IN AND RUSHES FOR THE DOOR. "THIS IS FOR YOU." SHE SAYS AS SHE PASSES YOU, GIVING HER PREY A TWIST AND PUTTING ONE HALF IN HER MOUTH, TOSSING THE OTHER ONTO THE FLOOR.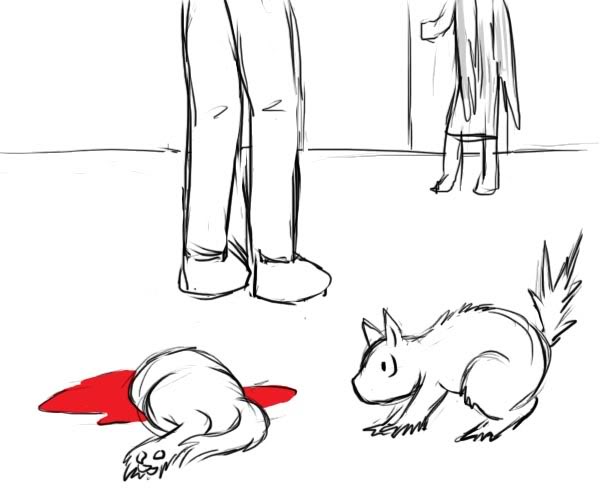 DYMALKID CLOSES THE DOOR ONCE THE HARPY LEAVES. YOU ARE NOW LEFT IN THE APARTMENT WITH THE DARK ANGEL AND ONE AND A HALF SKIBLYS.
>
---
megamario77 wrote:

>Consult Dymalkid.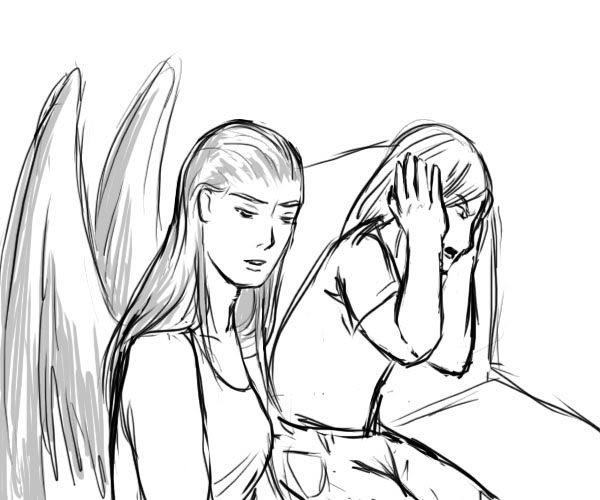 YOU PLACE YOUR HAT OVER MENCHI WHILE YOU EAT THE DEAD SKIBLY. DYMALKID CONTINUES READING HER BOOK. YOU LOOK AT HER, HER SERENE EXPRESSION, HER RELAXED POSTURE, AND SAY, "HOW CAN YOU BE SO CALM? I'M BEING HUNTED HERE!"
DYMALKID PUTS HER BOOK DOWN AND LOOKS YOU OVER WITH HER INDECIPHERABLE ANGEL EXPRESSION. "THERE IS ONLY SO MUCH I CAN DO FOR YOU, TENO." SHE SAYS. "THE WAY I SEE IT, IS THAT YOU SHOULD STAY LOW UNTIL MASTER SHEER RETURNS."
"WILL HE PROTECT ME?" YOU ASK. "WILL HE HELP ME CONTACT LORD PETRANOIA?"
DYAMLKID LOOKS AWAY.
YOU PUT YOUR HANDS TO YOUR HEAD AND BREATHE HEAVILY. "AM I SAFE HERE?"
SHE DOESN'T LOOK AT YOU. "IF MASTER INFER REALLY WANTS TO KILL YOU, THEN THERE IS NO ONE HERE TO STOP HER. NO ONE IS ABLE TO, AND PERHAPS NO ONE WANTS TO."
"HOW ABOUT YOU AND CHELLING? ARE YOU WILLING TO HELP ME?"
THE DARK ANGEL LOOKS AT YOU AGAIN, THIS TIME HER EXPRESSION REVEALING CYNICISM. "YOU ARE A HOIC, CORRECT?" SHE SAYS WITHOUT MUCH CONVICTION. "CHELLING AND I ARE MERE CORAYS. ANY FREEDOM THAT WE HAVE IS BY THE LEAVE OF OUR SUPERIORS. WE CAN ONLY HELP YOU WITHIN THE LIMITS OF THESE BOUNDARIES."
THERE IS A SILENCE. THEN YOU SAY, "LET'S SAY MASTER INFER BREAKS IN HERE AND KILLS ME. HOW WOULD MASTER SHEER REACT?"
"HE MIGHT GET HIS FEATHERS RUFFLED, BUT THAT WOULD BE ALL. BUT LORD PETRANOIA... I DO NOT KNOW WHAT RELATIONSHIP SHE HAS WITH LORD CERLIONESS OR ROCLIONESS. IT IS OBVIOUSLY BY THE WILL OF THEIR LORDS THAT THESE FOREIGN VICHEY ARE HERE, AND MY LORD MIGHT TREAT IT AS A PERSONAL MATTER. BUT THAT WILL DEPEND ON WHY YOUR LORD WANTS YOU DEAD IN THE FIRST PLACE. WHICH... WHICH YOU DO NOT KNOW."
YOU LOOK DOWN AT YOUR HANDS. THE SOFT, UNTHREATENING HANDS THAT YOU HAVE NEVER GOTTEN USED TO. "I DIDN'T DO ANYTHING..." YOU WHISPER.
FINALLY, DYMALKID STANDS UP AND WALKS TO HER BEDROOM. "I AM GOING TO SLEEP." SHE DECLARES. "I SUPPOSE YOU CAN TAKE THE SOFA."
>
---
Trame wrote:

>Try to remember what Master Snake's job was, if he had a particular allegiance to either Cerlioness or Roclioness, and whether we're aware of any reason for why he might have rebelled or just plain snapped.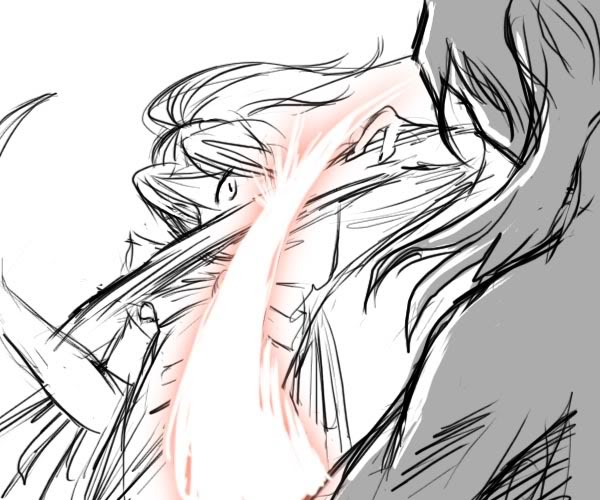 WITH ANOTHER LONELY, UNCERTAIN NIGHT AHEAD OF YOU, YOU FIND YOURSELF THINKING OF HOME. WHAT IS HAPPENING BACK IN YOUR NATIVE LAND?
SO YOU HEARD THAT THERE WAS A CIVIL WAR UNDER MASTER SNAKE. THIS IS WORRYING TO YOU BECAUSE MOST OF YOUR RELATIVES ARE STATIONED UNDER HER. BUT THE VICHEY WAS NEVER VERY INTERESTED IN THE UPKEEP OF HER MINIONS. MASTER SNAKE IS THE RIGHT HAND OF LORD CERLIONESS AND THAT IS HER PRIMARY CONCERN. HER SECONDARY CONCERN IS THAT SHE IS THE LEADER OF THE CULT OF ANIDEX, AN ELITE ORGANIZATION EXCLUSIVE TO THE ANIDEX SPECIES, WHICH IN TERMS OF POWER AND TALENT RIVALS THAT OF THE GODDESS CHILDREN. NEXT TO THE LORDS, MASTER SNAKE IS THE MOST POWERFUL INDIVIDUAL ON THE PLANET.
HOWEVER, SHE RELIES ON HER HOICS TO RUN HER MINIONS. YOU ARE ONE OF THESE HOICS. THE VICHEY TOOK PARTICULAR INTEREST IN YOU BECAUSE OF YOUR UNNATURAL STRIKING SPEED AND REFLEXES, WHICH ALSO HAPPENS TO BE MASTER SNAKE'S SPECIALTY. SHE WAS YOUR MENTOR AND SPARRING PARTNER FOR A WHILE, BUT ONCE YOU SEALED YOUR NATURAL BODY SHE LOST INTEREST IN YOU ALTOGETHER.
>
---
Trame wrote:

Go to sleep and pray there's good news from Chelling in the morning.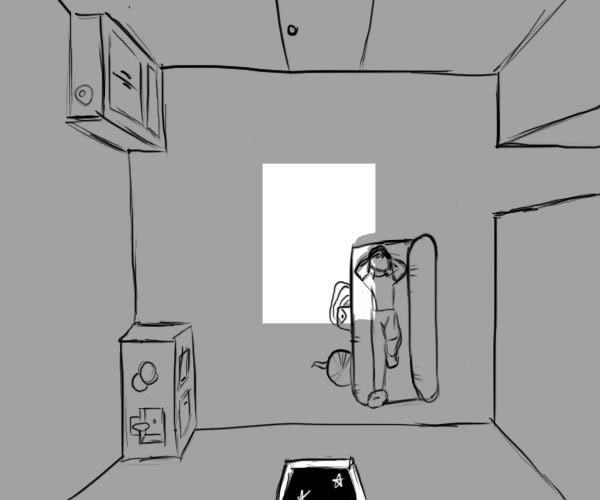 YOU LIE DOWN ON THE SOFA AND FIND IT COMFORTABLE ENOUGH. YOU CLOSE YOUR EYES AND FALL ASLEEP ALMOST IMMEDIATELY.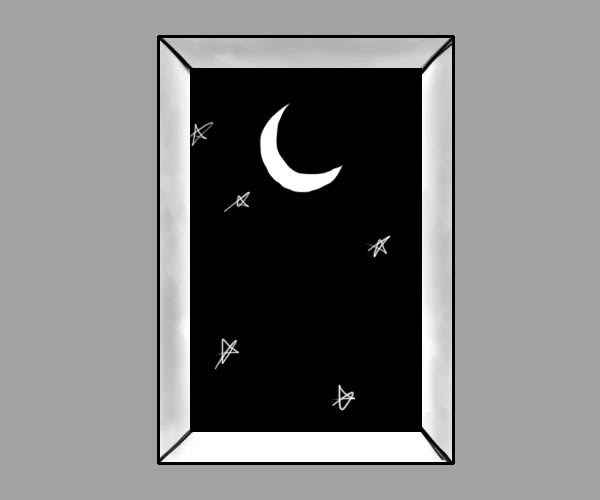 OR DO YOU? YOU CAN SEE THE SLIVER OF MOON THROUGH THE WINDOW AND YOU THINK ABOUT HOW, THE EIGHT NIGHTS AGO THAT YOUR LIFE CHANGED, IT WAS ALSO A CRESCENT MOON.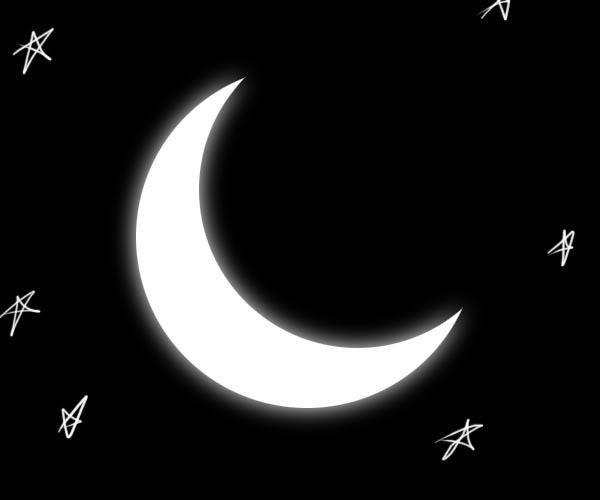 OR MAYBE YOU ARE DREAMING. BECAUSE THE WINDOW SEEMS TO EXPAND AND ENGULF YOU. YOU ARE FLOATING NOW. YOU REACH OUT AND TRY TO TOUCH IT. YOU ARE ALMOST THERE....
ALMOST TO THE MOON.
>
Go back to Storytime of Epicness