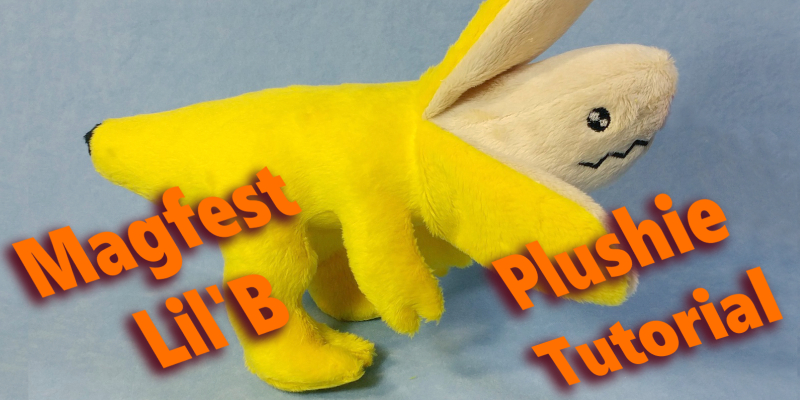 For Magfest 2020, I was contracted to prototype their mascot for the year: Lil'B, the Banana Dinosaur!
Only 50 of them were produced and given to high-tier contributors of the event. I got permission to share my production materials so you can make your own if you want! Or if you're curious as to what materials I provide to factories as a plushie prototyper, you can see it all here. Along with the plushie sample, I will email them the pattern, embroidery files, photos of every step of the process, and instructions.
The materials used are yellow and cream minky fabric, with just a teensy bit of black for the tail. Stuffing and matching colors of thread are a must. And while the face is embroidered, if you don't have an embroidery machine, you can draw or hand embroider the features on. Although the pattern is fairly straightforward, I would recommend this plushie for more experienced plushie makers. If you've never sewn before or if your skills are rusty, please read through the Sewing techniques and materials guide for beginners first to give yourself a refersher.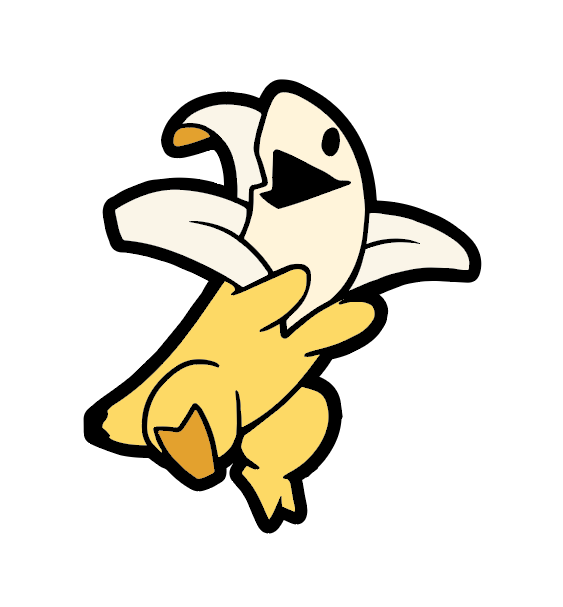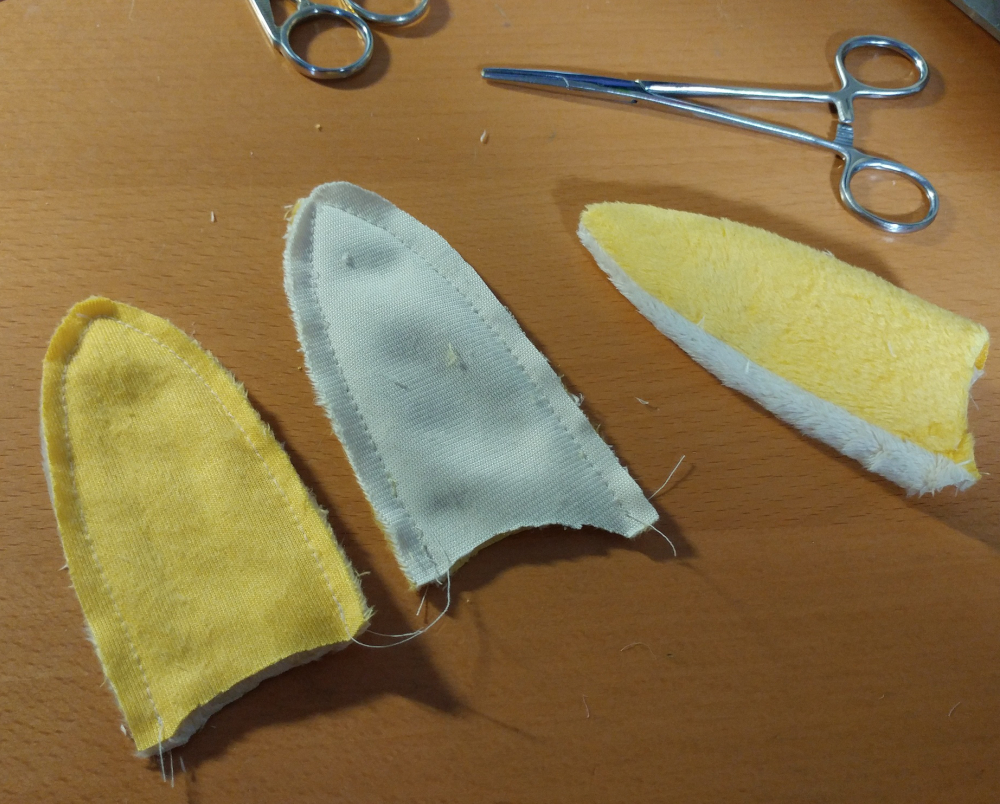 Sew Peel Sides and Tops together, matching a yellow piece to a cream one. Trim seam allowances and bag out.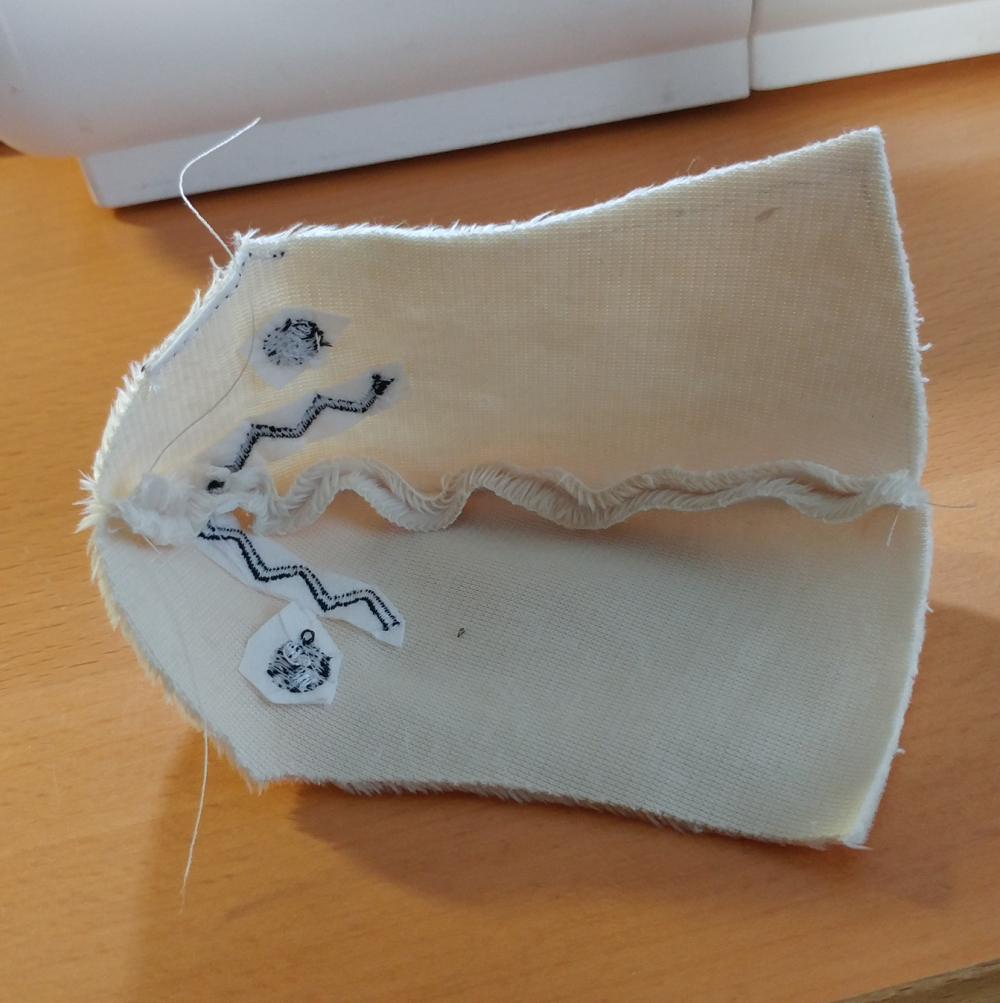 Sew the two Head Side pieces together at the bottom.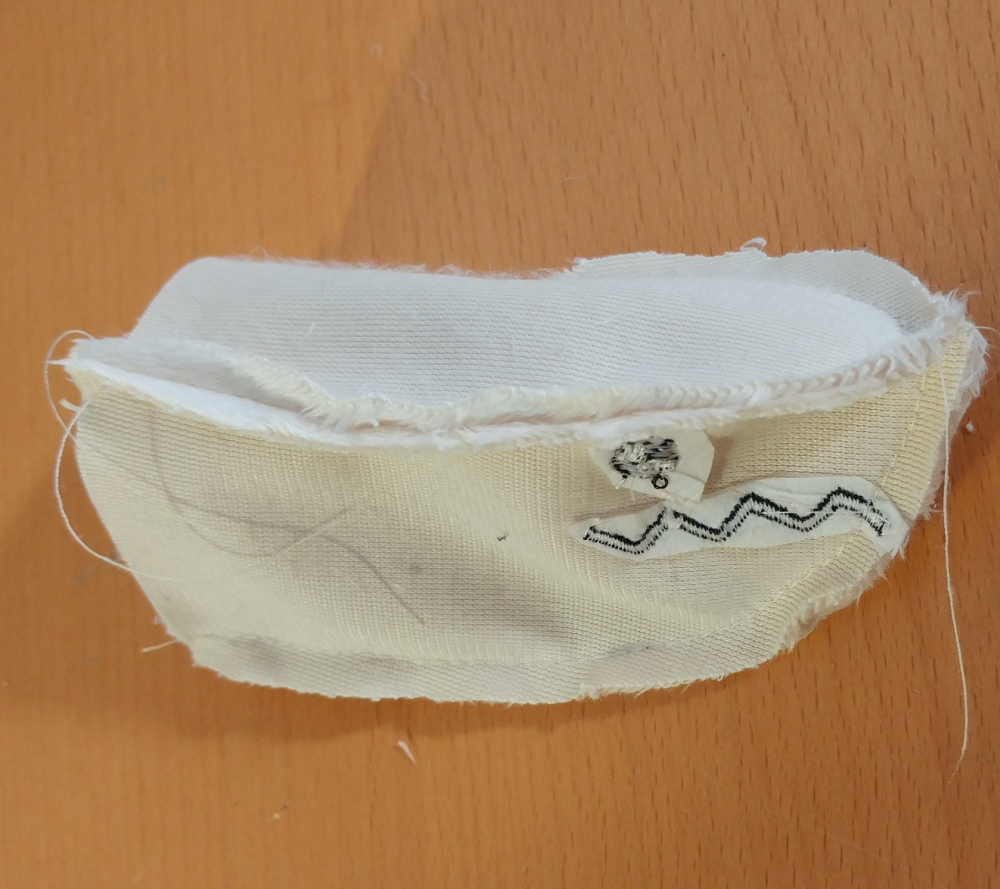 Sew the Head Top to the Head Sides.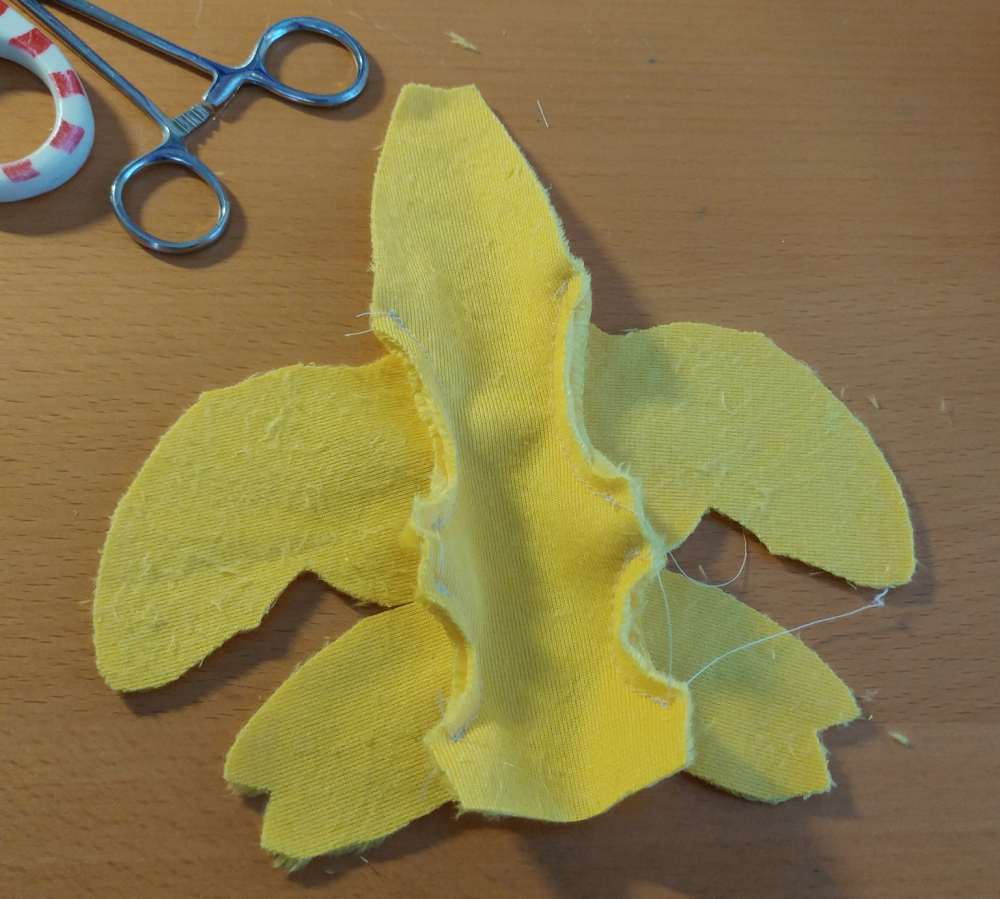 Sew the Arms and Legs to the Belly.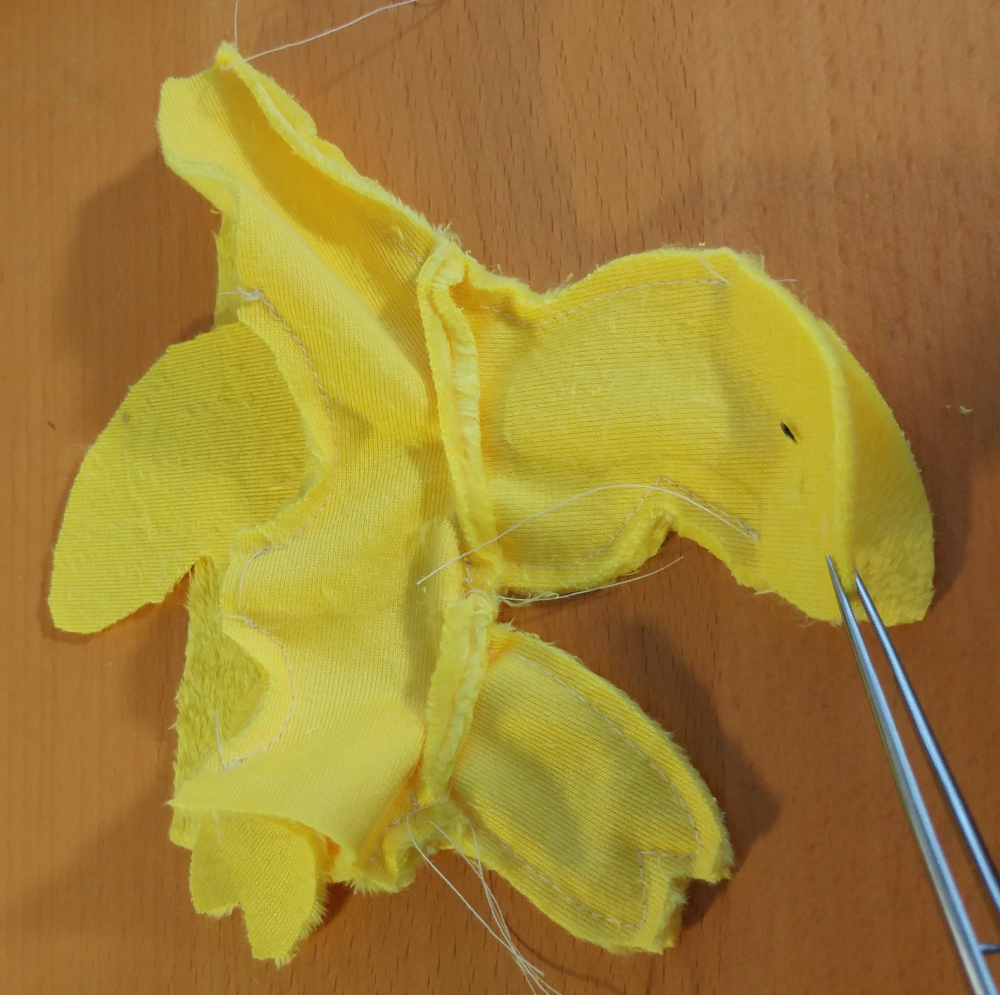 Sew one of the Body pieces to the Belly, also sewing the Arms and Legs. However, you will want to stop at the tabs on the Legs, leaving the toes open. Remember, when sewing where seams meet, to stop and start a new stitch so you don't sew over previous seam allowances.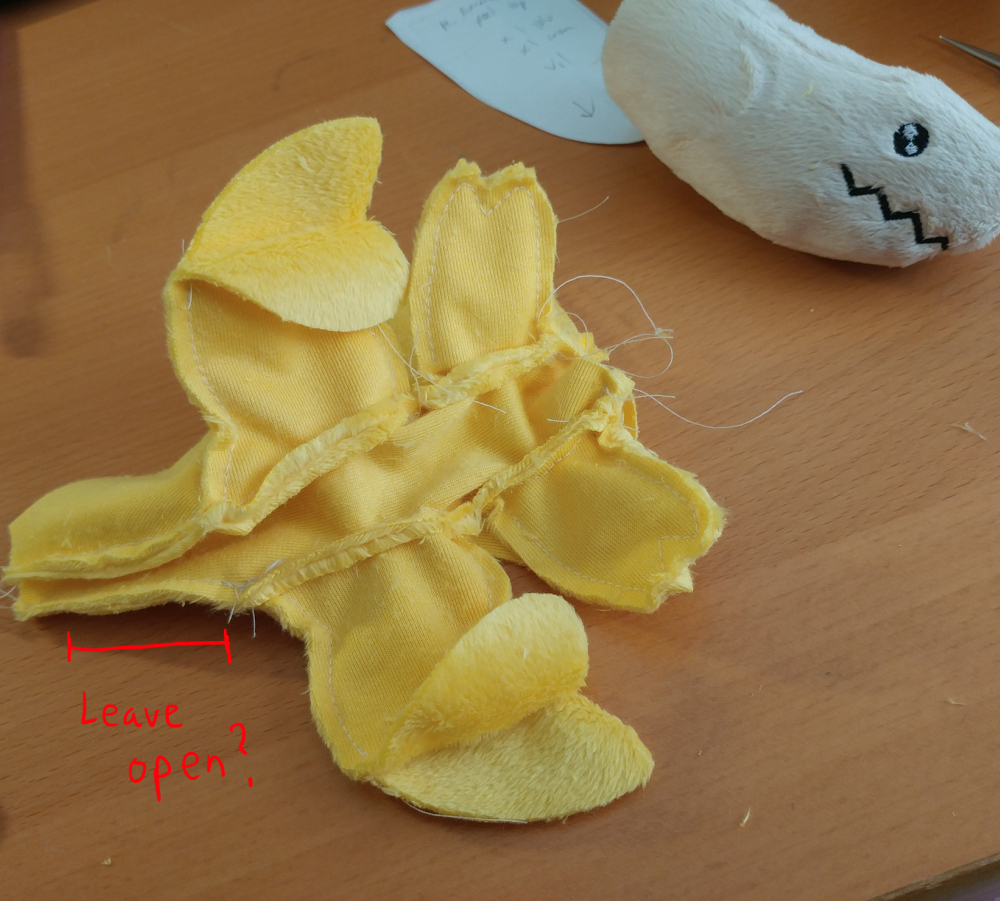 Sew the other Body piece to the Belly. Consider leaving a portion of the tail open for bagging out.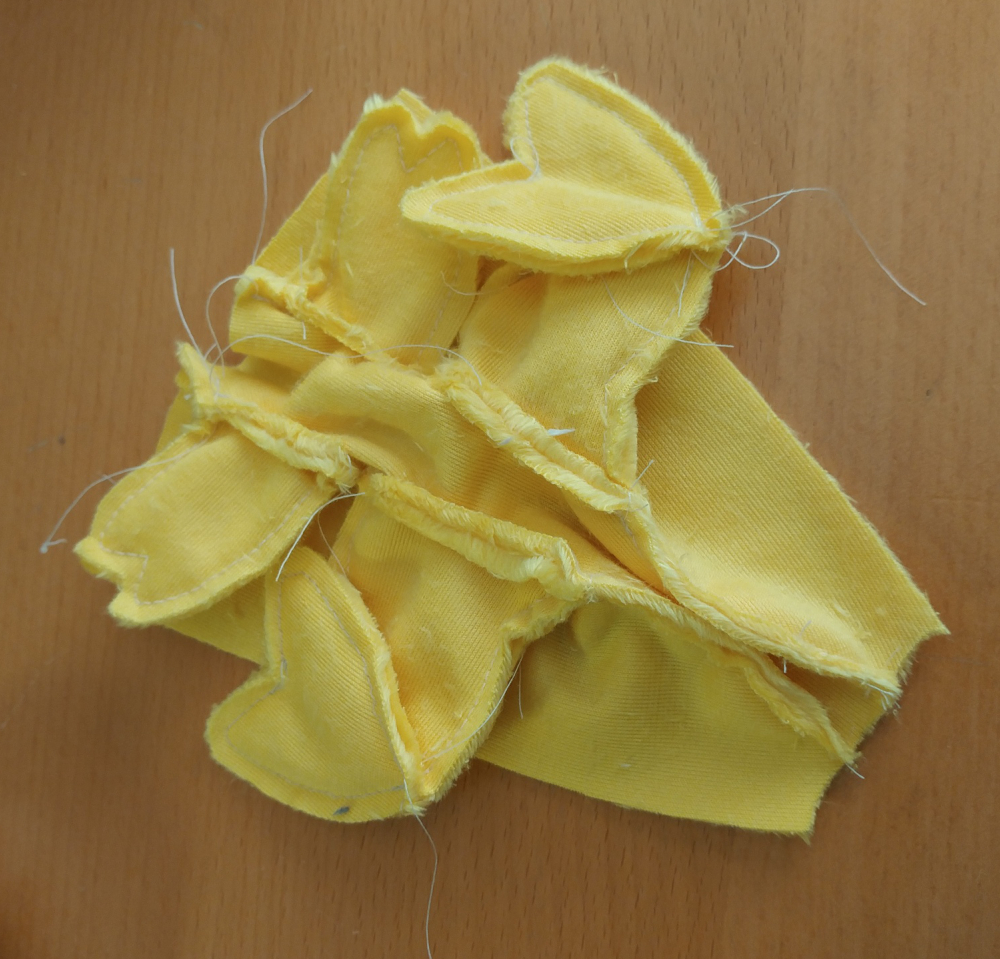 Sew the Foot onto the Legs.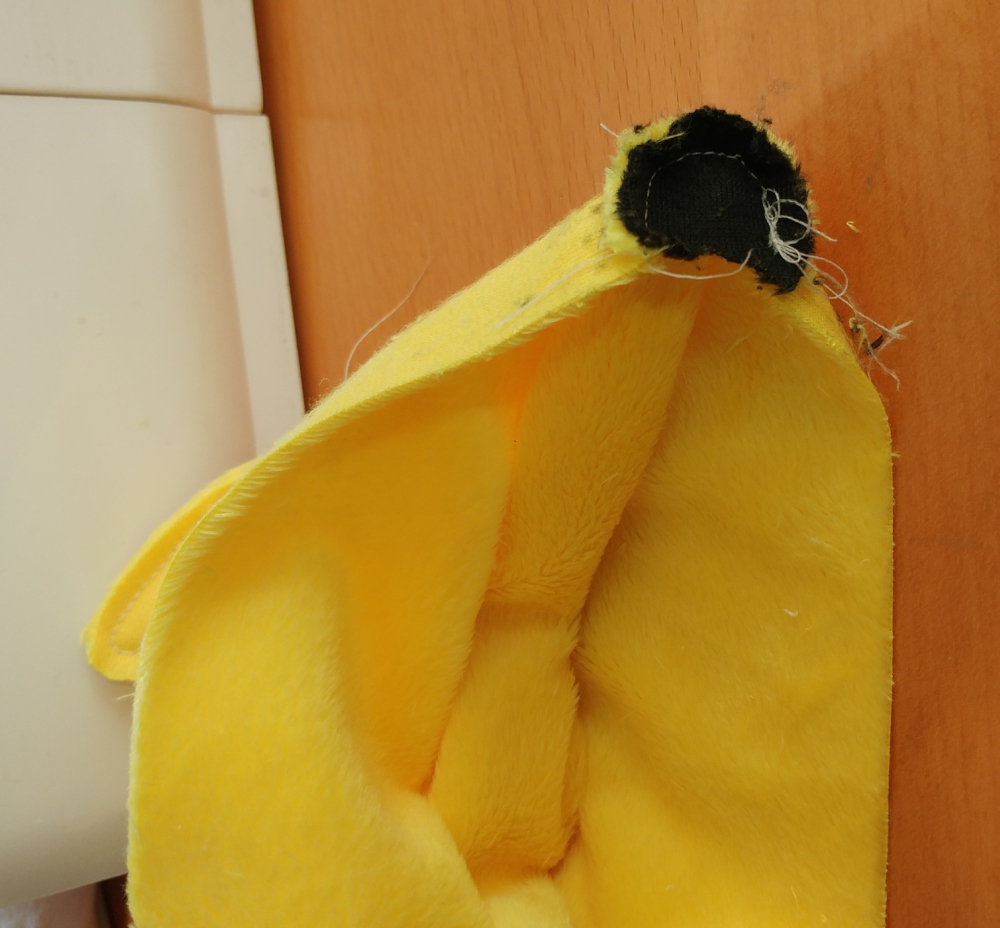 Sew the Tip to the back end where the Body and Belly pieces meet.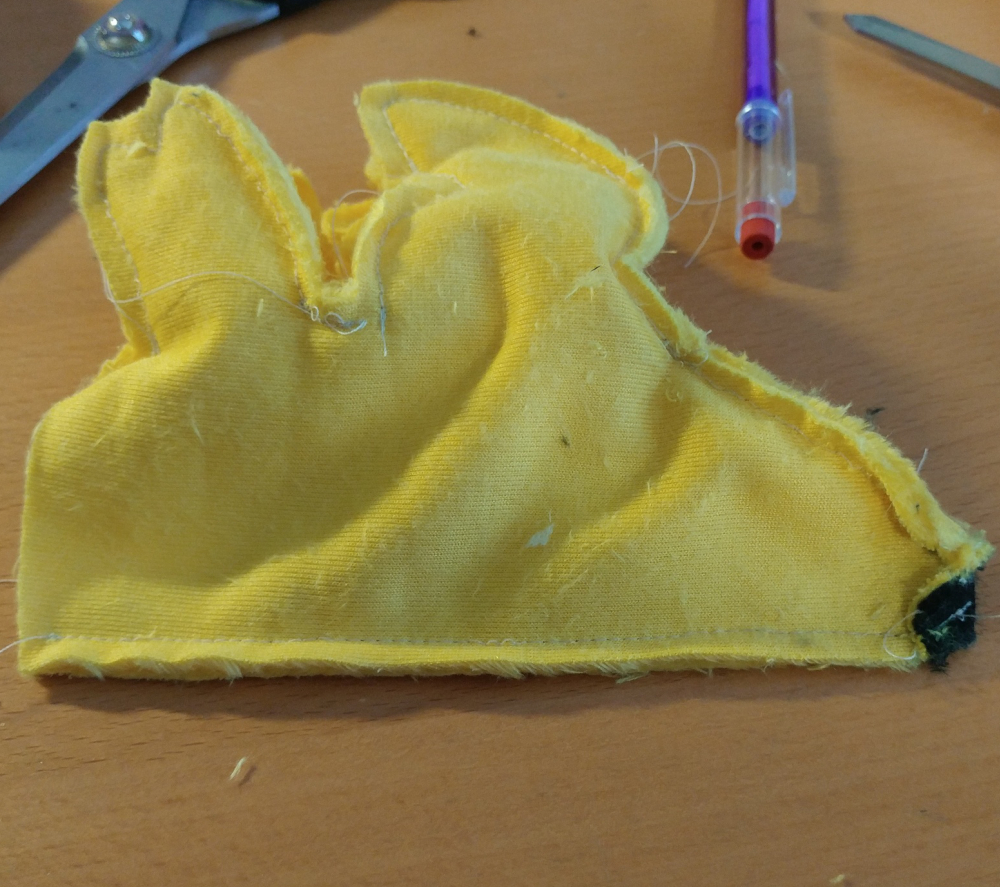 Sew the two Body pieces together at the back, and down the small dart at the Tip.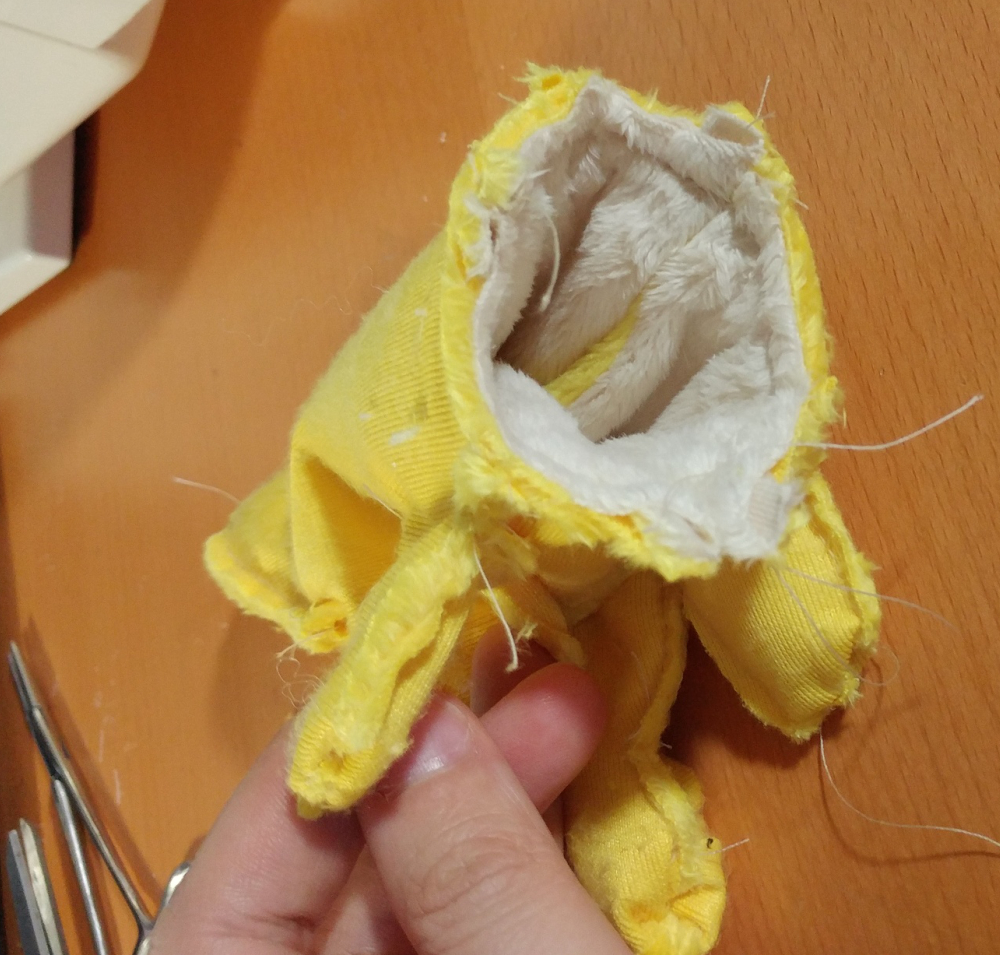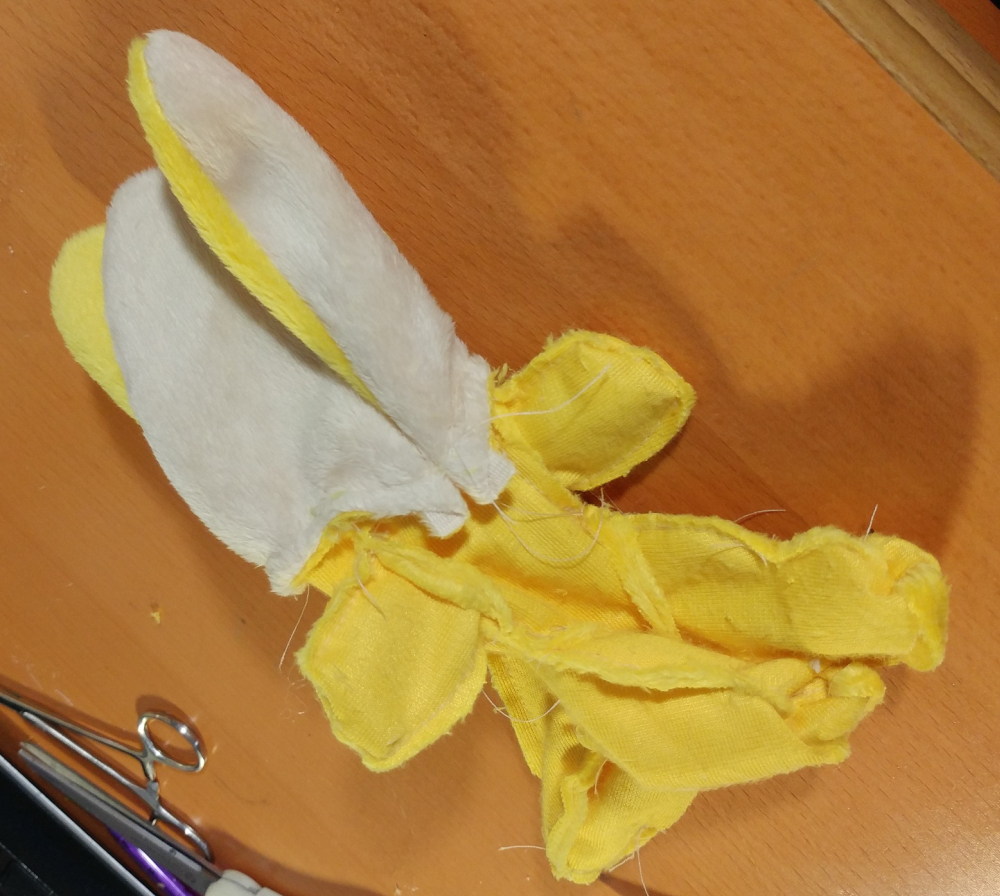 Baste the Peels to the neck hole on the Body. Position them such that the Top Peel is at the top, and the long curve of the Side Peels meet or overlap at the bottom.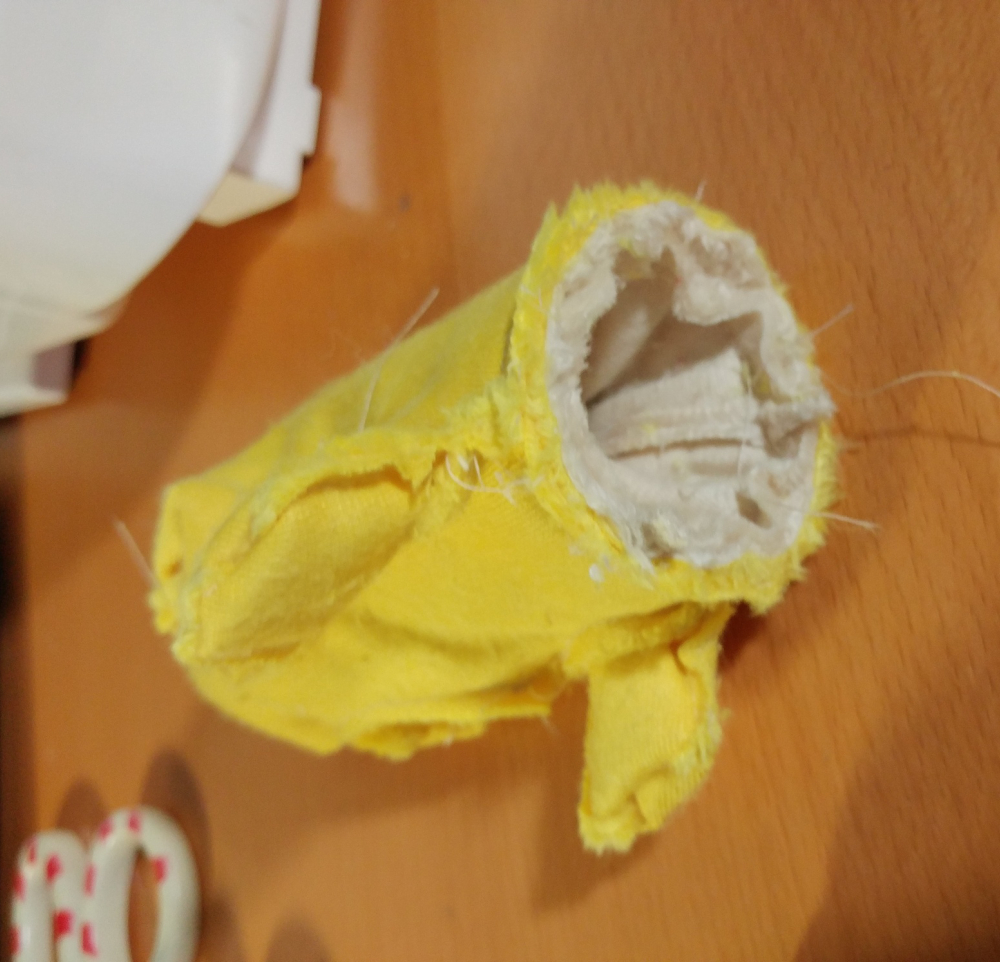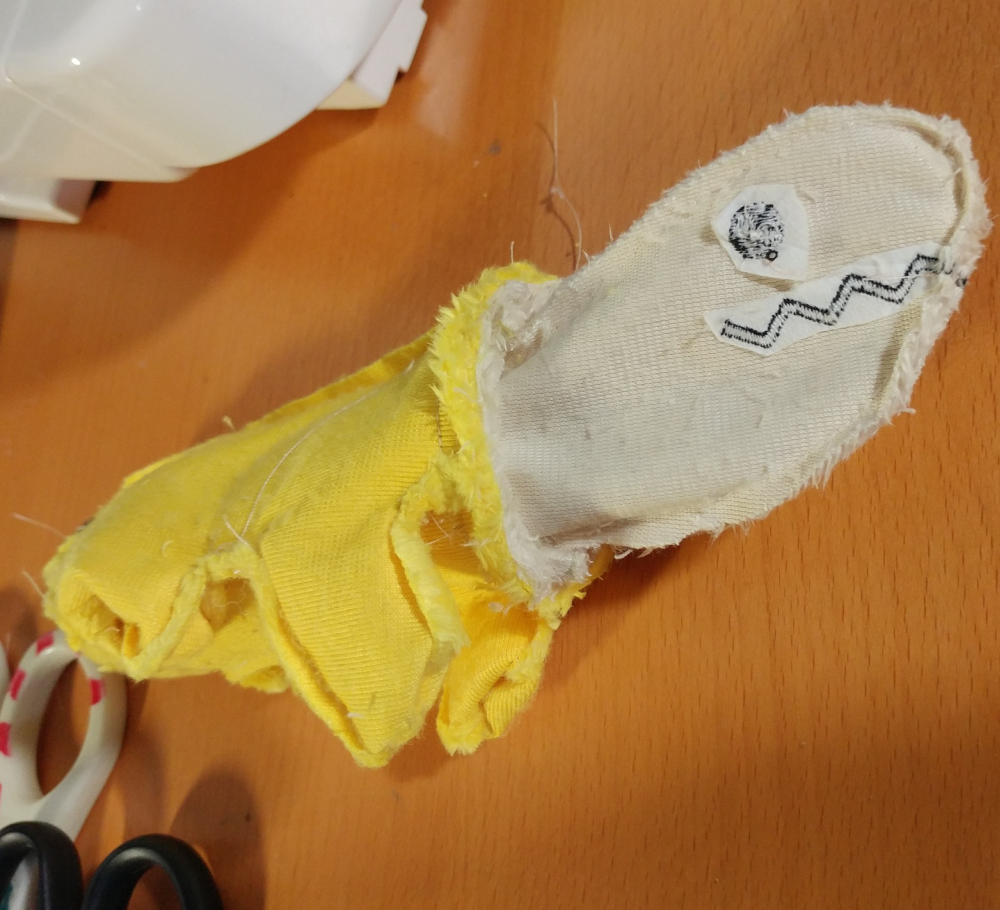 Sew the Head to the Body. It's easiest to insert the Head into the neck of the Body as shown. Sew it such that the basting stitches are hidden in the seam allowances. Trim seam allowances, bag out, stuff, and hand sew closed.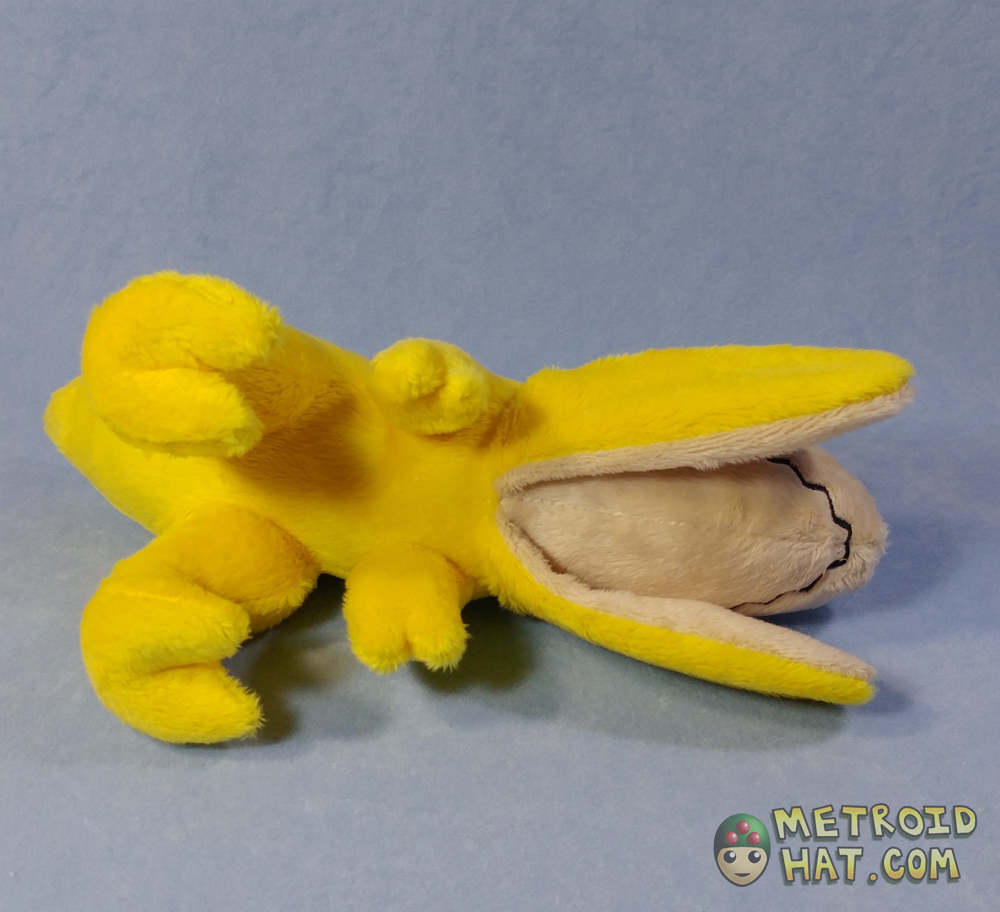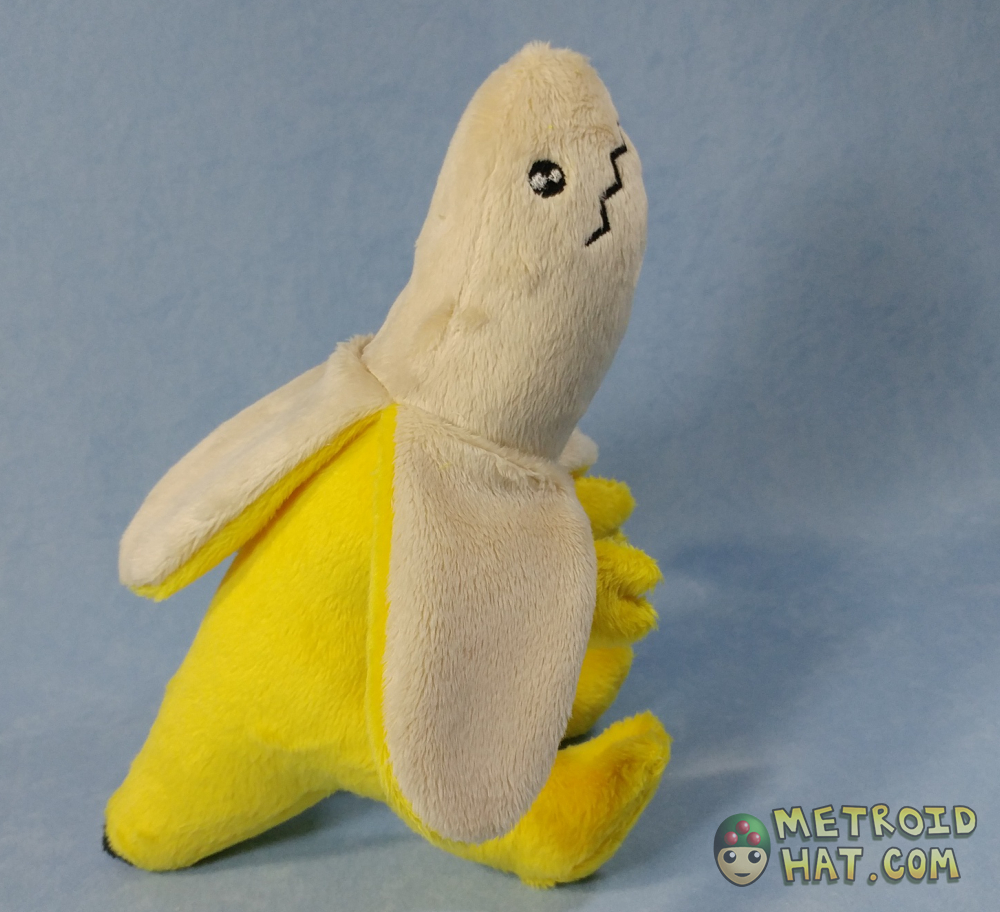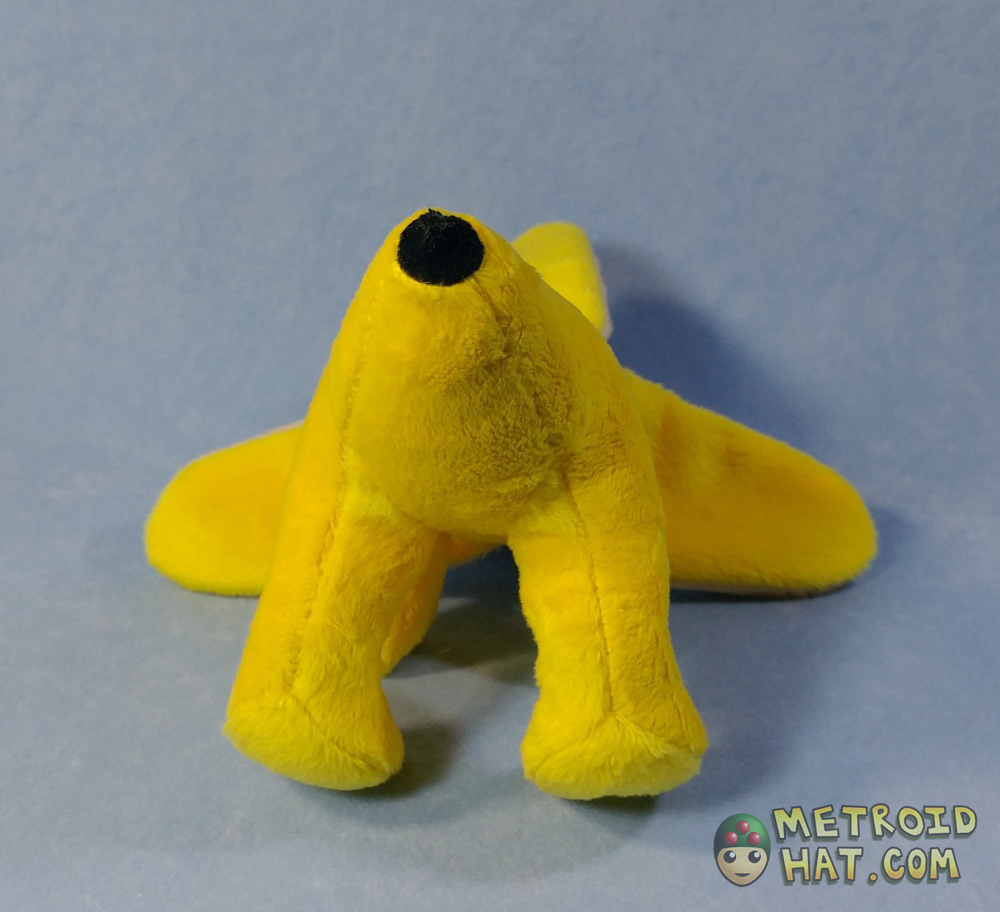 There! You're all done.