Athenor wrote:

>Check on punted bird to see if it is dead.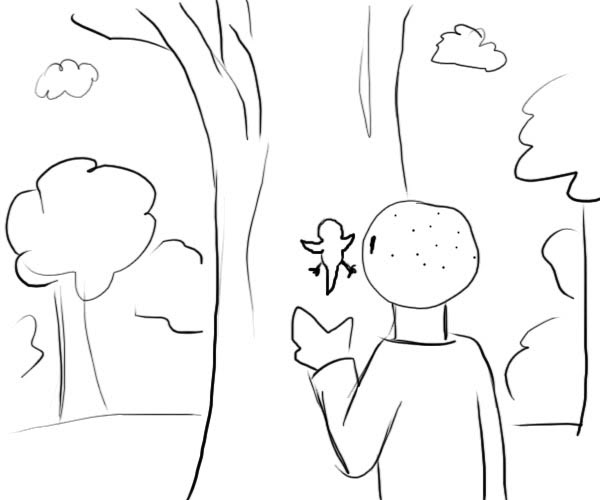 YOU CAN NOT FIND THE BIRD, BUT WHERE IT DISAPPEARED INTO THE NIGHT, THERE IS A BIRD-SHAPED INDENTATION. PERHAPS IT HAD EVAPORATED, MUCH LIKE ITS SIBLING.
>
---
Kyou wrote:

>Check the nest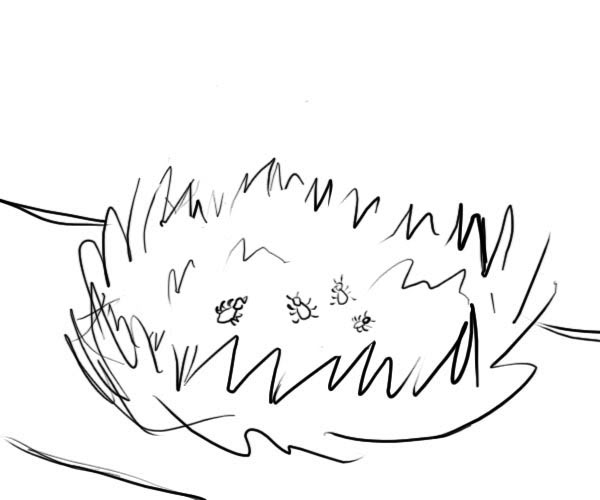 THERE IS NOTHING IN THE NEST EXCEPT A SWARM OF BLOODSUCKING ANOPLURA WHO ARE SLOWLY DYING FROM STARVATION.
>
---
becca wrote:

>Open the locket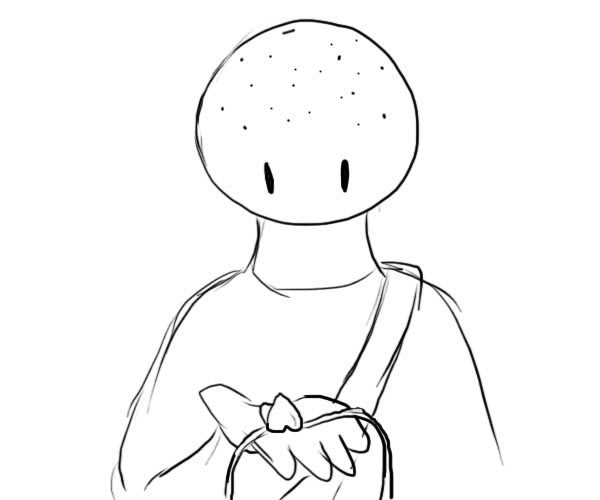 YOU OPEN THE LOCKET.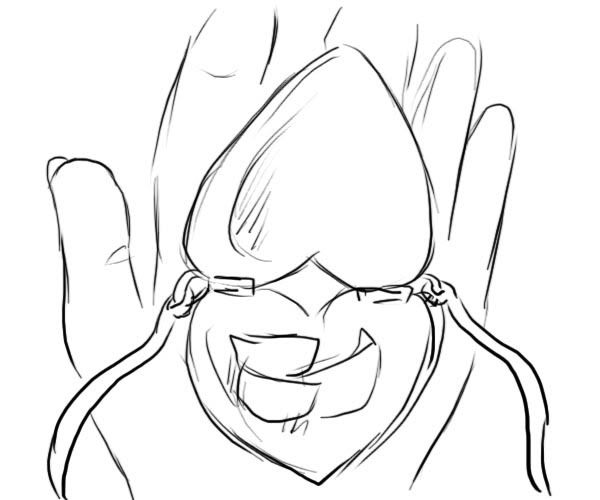 INSIDE, PROTECTED AGAINST MAGICAL INFLUENCE BY THE ORIHALCON, ARE WHAT APPEARS TO BE GREEN IRIDESCENT SHARDS, CHARRED IN SOME PLACES, GNARLED AND TWISTED IN OTHERS. THESE ARE THE ONLY MEMENTOS OF YOUR FAMILY THAT YOU HAVE REMAINING.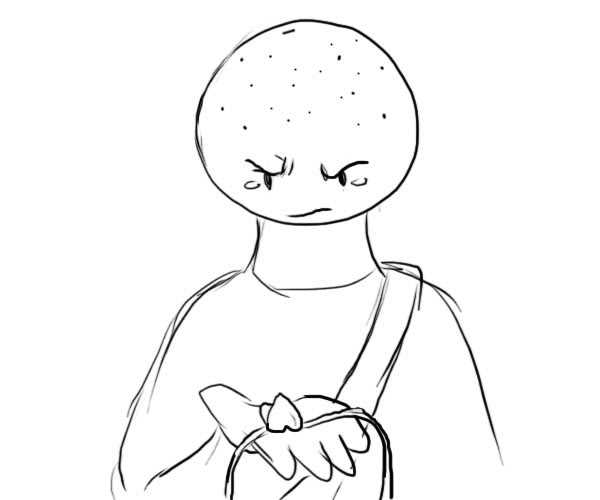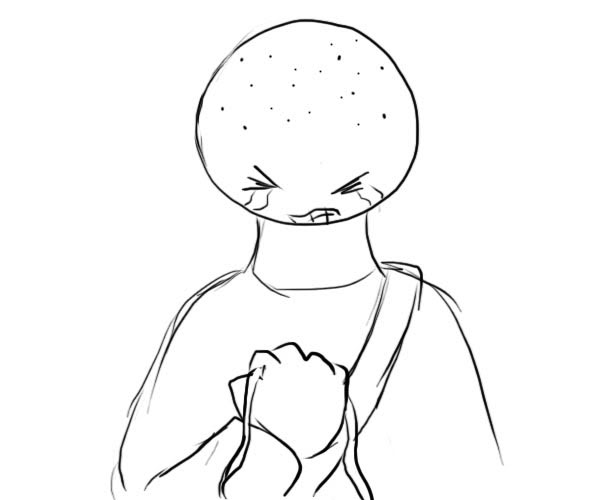 >
---
Kyou wrote:

>Man up and head towards the mountains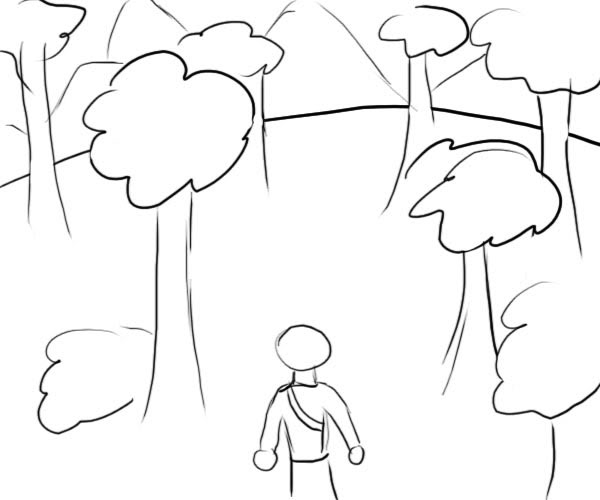 YOU HEAD TOWARDS THE MOUNTAINS.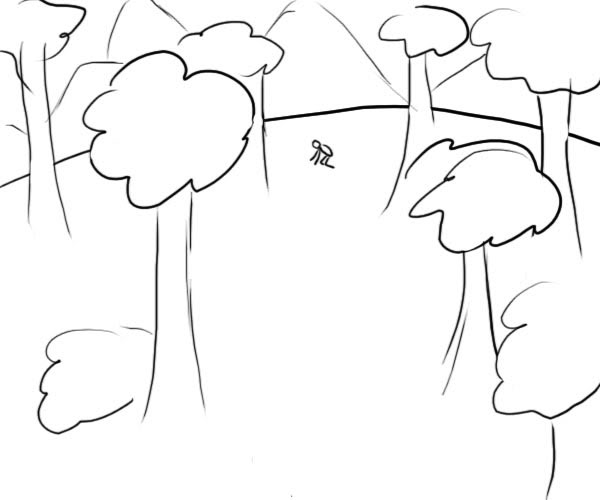 OKAY, THIS IS GETTING SERIOUS. IF YOU DON'T EAT SOMETHING SOON, YOU'LL COLLAPSE.
>
---
Sarksus wrote:

>Use the locket as a weapon to drive away the insects and eat what's left in the satchel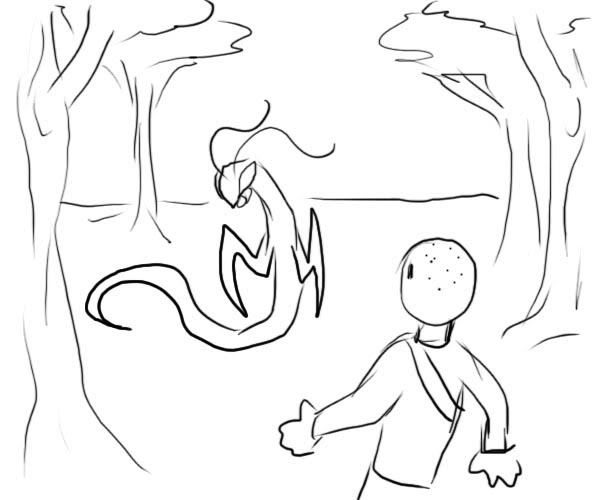 RETURNING TO WHERE YOU LEFT YOUR SATCHEL, YOU SEE IT JUST AS IT DISAPPEARS DOWN THE PHARYNX OF A DREAD DICTYOMATA, CONSUMER OF FLESH, DECAPITATOR OF MEN, SCOURGE OF THE WESTERN BOREALS.
>
---
J Detan wrote:

>Give it a great big hug!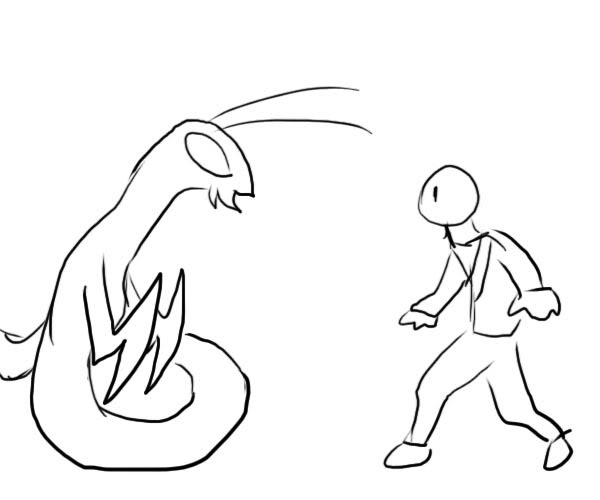 IT'S IMPOLITE TO HUG THIS EARLY IN A RELATIONSHIP.
---
Non-Existent Freezer wrote:

>Pray to the divine entity of your choice.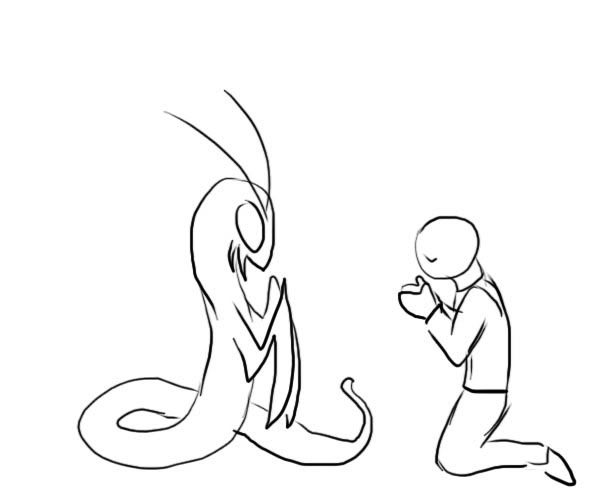 YOU PRAY TO THE LORD CERLIONESS, GODDESS OF THE SOIL AND OTHER THINGS, INCLUDING DICTYOMATAS. A DEVOUT CREATURE BY DESIGN, THE DICTYOMATA IS MOVED BY YOUR REVERENCE AND COPIES YOUR MOVEMENTS.
>
---
Hanku wrote:

>Buy it a cold one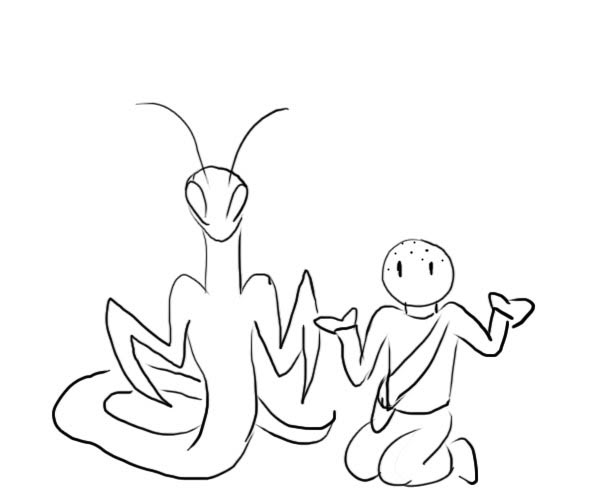 BUY IT A COLD WHAT? BUY IT FROM WHERE? USING WHAT? YOU HAVE NO CURRENCY ON YOU ANYWAYS. THERE ARE SO MANY THINGS WRONG WITH THIS PLAN THAT I DON'T EVEN KNOW WHERE TO BEGIN.
WHAT'S WRONG WITH YOU??
>
---
Kyou wrote:

>MAKE FRIENDS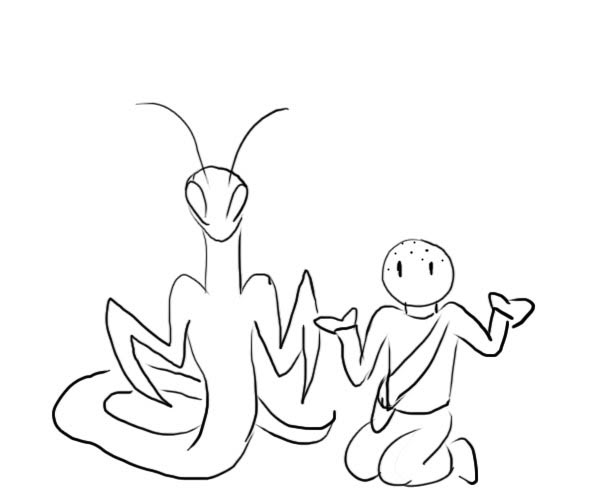 HOW?
>
---
UncleSporky wrote:

>Perform the standard and practiced Dictyomata friendship ritual. As you will both be performing it, it will be binding and result in mutual subservience.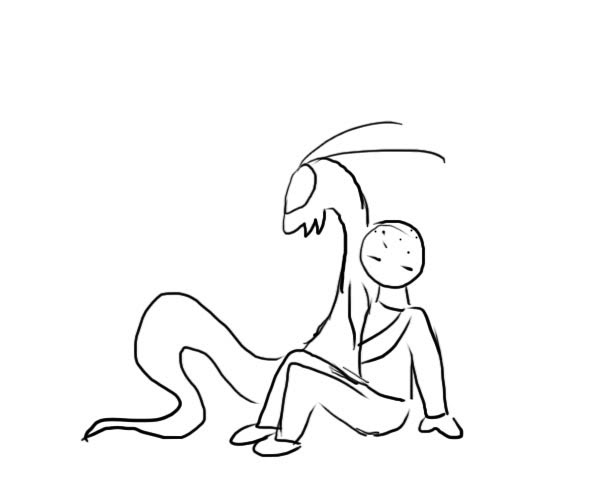 UNFORTUNATELY, THE FRIENDSHIP RITUAL CAN ONLY BE PREFORMED WITH MEMBERS OF THE OPPOSITE SEX.
YOU ARE BEGINNING TO GET BORED. IT'S BEEN, LIKE, 10 MINUTES SINCE YOU FIRST SAW THE DICTYOMATA. AND YOU ARE STILL HUNGRY.
>
---
Seta FD wrote:

>ASK DEITY FOR HELP AND ADVICE

ALSO MAYBE FOOD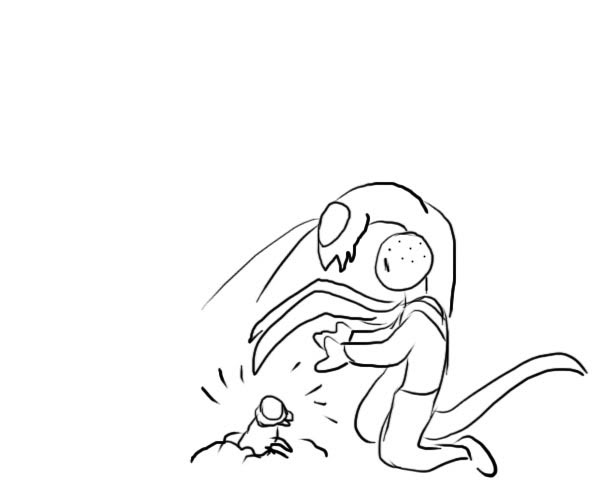 WITH THE COMBINED POWERS OF YOU AND THE DICHTYOMATA, YOUR GODDESS HEARS YOUR PLEA AND AT YOUR VERY FEET A JUICY COLEOPTERA INSTAR EMERGES FROM THE SOIL.
EAT IT? [Y/N]
>
---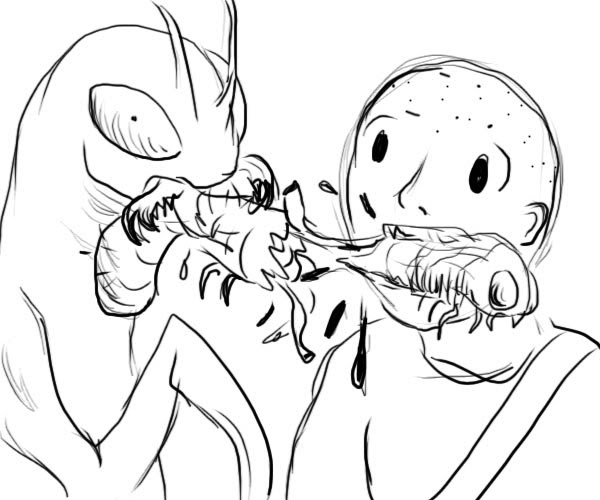 DELICIOUS! YOUR HUNGER IS SATIATED. YOU SHARED THE MEAL WITH THE DICTYOMATA, OF COURSE. IT'S ONLY FAIR.
>
---
Kyou wrote:

>Now go with the monster to the mountains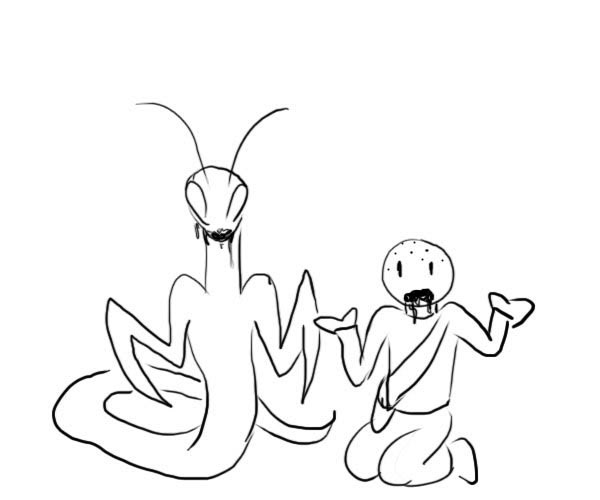 WHAT MONSTER?
UncleSporky wrote:

>compliment dictyomata on his rugged good looks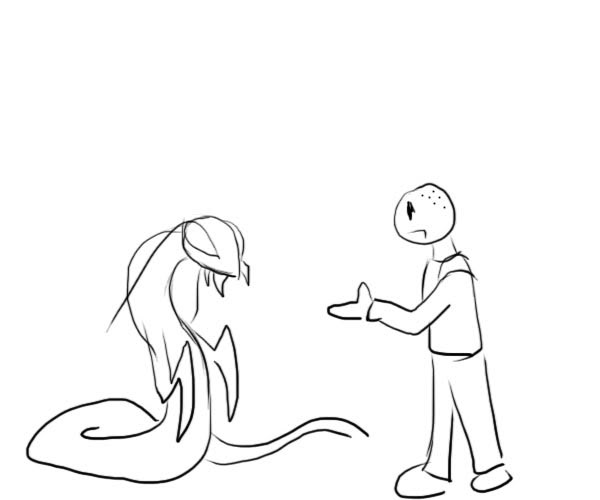 YOU COMPLIMENT THE DICTYOMATA'S APPEARANCE, AS YOU SPEAK GOOD MANTODEA YOURSELF. NOT KNOWING HOW TO RESPOND, THE DICTYOMATA MUTTERS HOW PLEASANT IT WAS TO SHARE A MEAL WITH YOU AND BEGINS TO BACK OFF.
>
---
Furu wrote:

>Go "whoa, hey, I didn't mean it like that. I like football. A lot."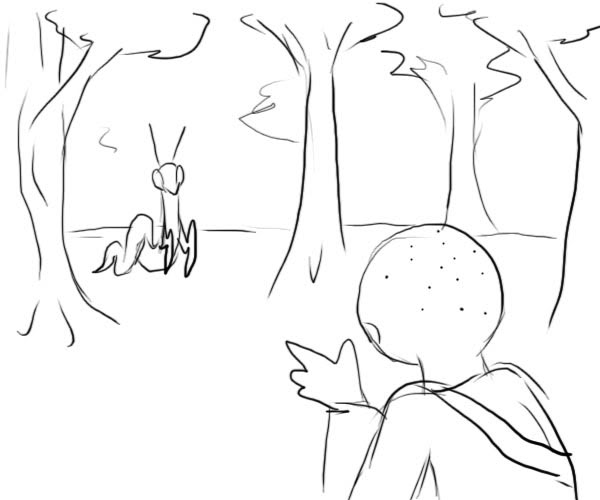 YOU SAY, "WHOA, HEY, I DIDN'T MEAN IT LIKE THAT. I LIKE FOOTBALL. A LOT."
UNFORTUNATLY, THIS COMMENT DOESN'T SEEM TO SIT WELL WITH THE DICTYOMATA. AFTER BACKING OFF SOME MORE, THE DICHYOMATA SAYS, "I DON'T HAVE FEET :(" THEN SLINKS AWAY.
>
---
PenguinSeph and UncleSporky wrote:

Poor thing. We hurt his feeling.

And how what? We never even found out his name.

>Follow him.

quietly and carefully.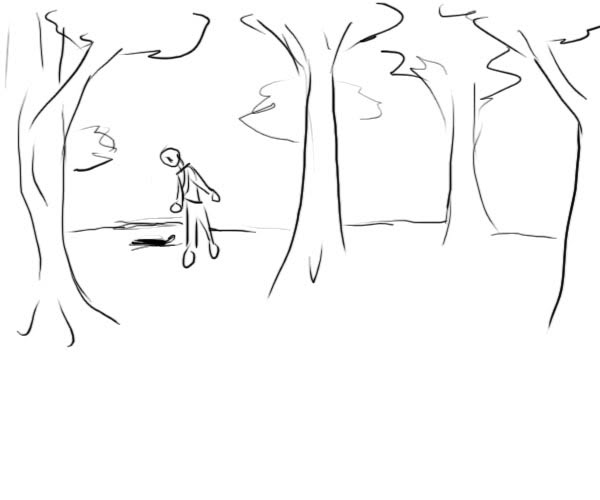 YOU ATTEMPT TO FOLLOW, BUT THE DICTYOMATA HAS ALREADY DISAPPEARED INTO A SUBTERRANIAN BURROW. IT IS MUCH TOO NARROW FOR YOU TO FIT INTO.
>
---
Kyou wrote:

>Head to the mountains now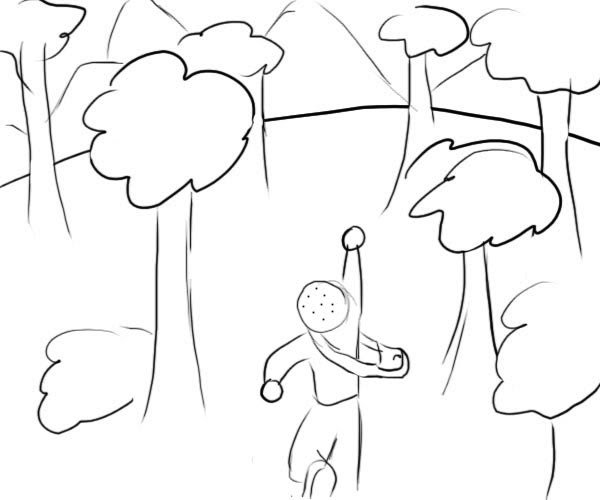 FULL OF PROTIEN ENERGY, YOU HEAD TOWARDS THE MOUNTAINS.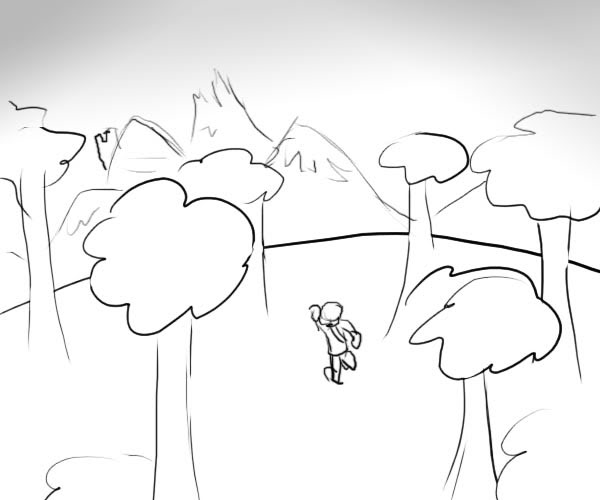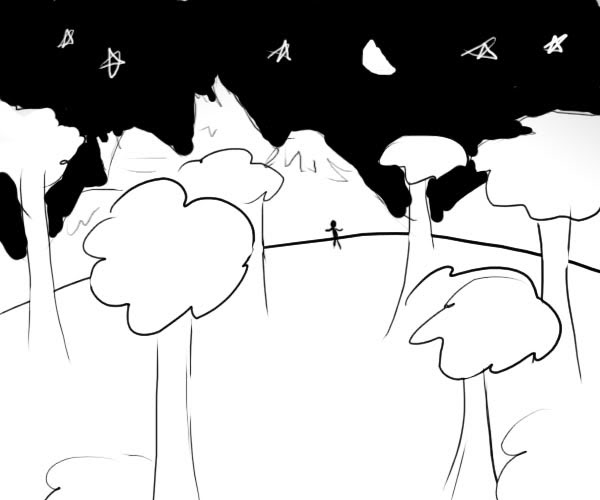 NIGHT HAS FALLEN.
Top of Page
Go back to Storytime of Epicness