Updates
Dec. 08, 2020
New tutorial! Surprise! It's of Raphael the Raven from Yoshi's Island. So why don't you go and make yourself a new friend?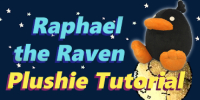 But that's not all! I actually went and revamped my old Metroid plushie tutorial, so it's now been updated with wifi and surround sound speakers. Ok, that's just a slight exaggeration. It's a better pattern now, with more clear instructions and photos. Enjoy!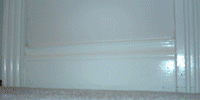 ---
August 18, 2019
It's been a looong time since I've made a new free plushie tutorial. And this new one is a bit of a doozy; it's Crocomire from Super Metroid! Please perform necromancy to bring this tubby lizard back to life from his horrible untimely death... He did nothing wrong...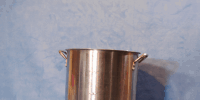 There hasn't been much activity here in the past year because I've been busy working on official plushie prototypes, most notably for Fangamer. If you check out the top of my website, you'll see that there's a button there that goes directly to the plushies I've made with them. Why don'cha add one to your collection?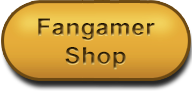 I've also started a Ko-fi page to collect donations. To anyone out there who has enjoyed my art or used my tutorials to make something neat, consider throwing me a few coins if you're feeling generous. Thanks!
---
May 31, 2018
This year, I am donating a metroid queen plushie to SGDQ, a charity speedrunning marathon. If you donate to them on June 26th during the Metroid block, you may win her! She's based on the 90s toy Puppy Surprise. She has a zippered pouch under her containing eggs that 'hatch' into metroids when you turn them inside out!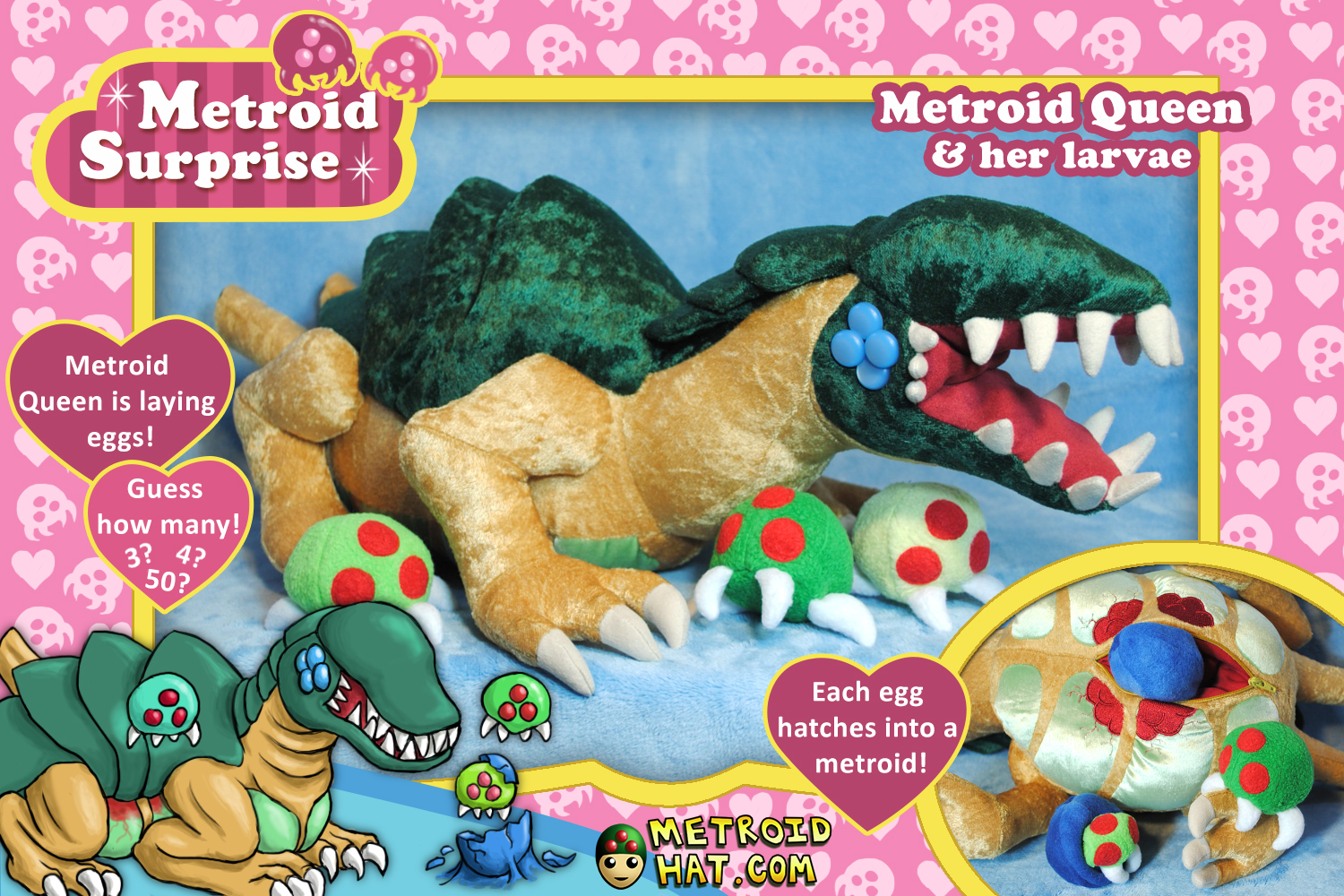 And if you're interested in the in-progress photos of of Her Majesty, I've collected them all on their own page.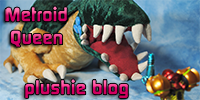 Say, the left side of my website was looking kinda cluttered with all the bloggy blog buttons there. So I've put them all into their own plushie blog section. There's a link to it at the top of the site.
---
March 22, 2018
I actually made this Geno plushie bloggy-blog a while ago, but I never bothered to actually... tell anyone about it or link to it. So, if you've ever been interested in the process of how I make a Geno plushie, this is your lucky day!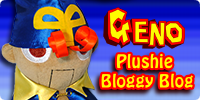 ---
June 1, 2017
I've always wanted to try my hand at mass-production plushie design, and finally the dream has come to fruition! My long-time friends at Fangamer asked me to prototype a Hollow knight plushie. You can preorder him here!
Meanwhile, please enjoy this image of Hollow Knight riding on a giant bug.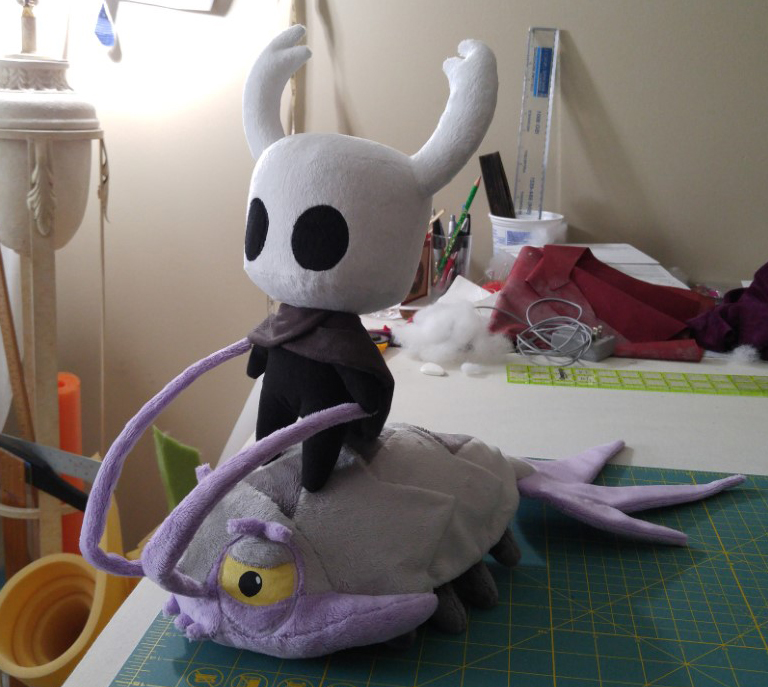 ---
January 14, 2017
Every year, I make a donation prize for Awesome Games Done Quick, a speedrunning marathon festival charity show thing. This year, I made a Valoo plushie! Y'know, Valoo from Zelda Wind Waker.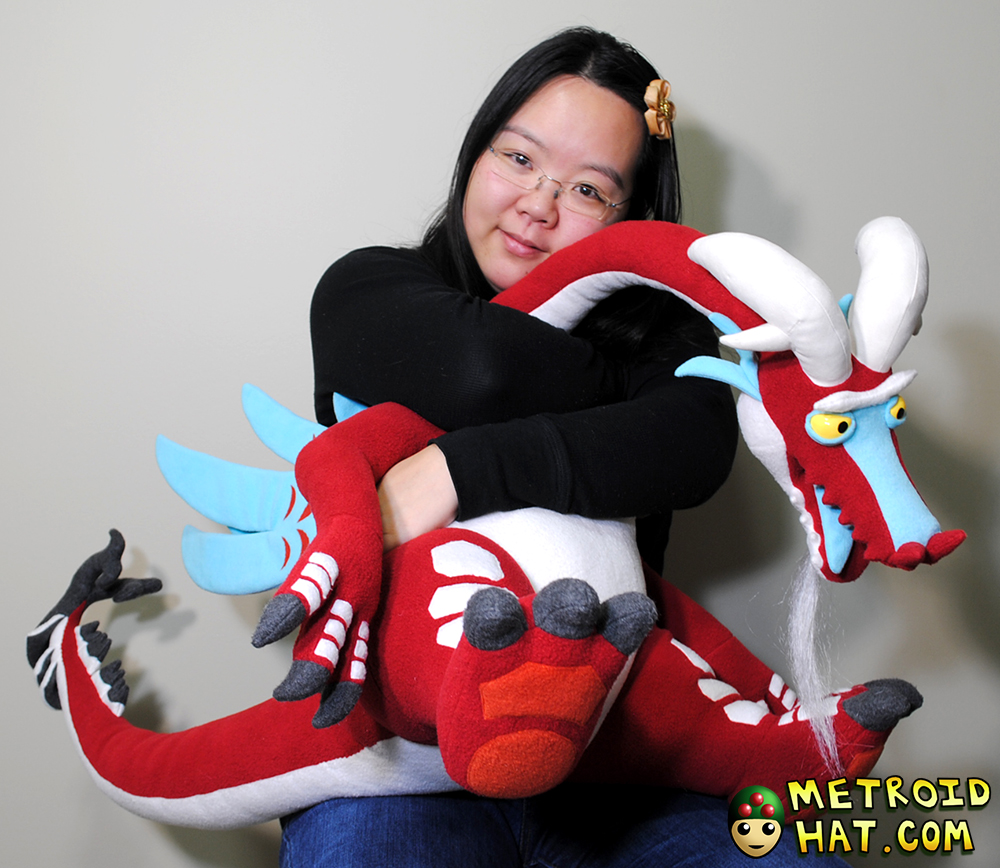 You can see more pictures of him, including in-progress shots, here: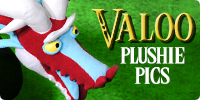 ---
August 13, 2016
A few weeks ago, the world's biggest Mother series festival, Camp Fangamer, came and went. Several months before, I was asked to make a big Ultimate Chimera for their charity auction benefiting Speak Your Silence.

Check him out!
Also at Camp Fangamer, I taught a workshop on how to make your own mini Mr. Saturn and fuzzy pickle. The instructions are now available for free in my tutorial section!
---
May 18, 2016
We interrupt your regularly scheduled website to announce the arrival of this tiny yellow flower...
Introducing: Flowey from Undertale! Now in plushie form, and also as a tutorial showing how you can make Floweys yourself. Both are available for purchase on my Etsy site.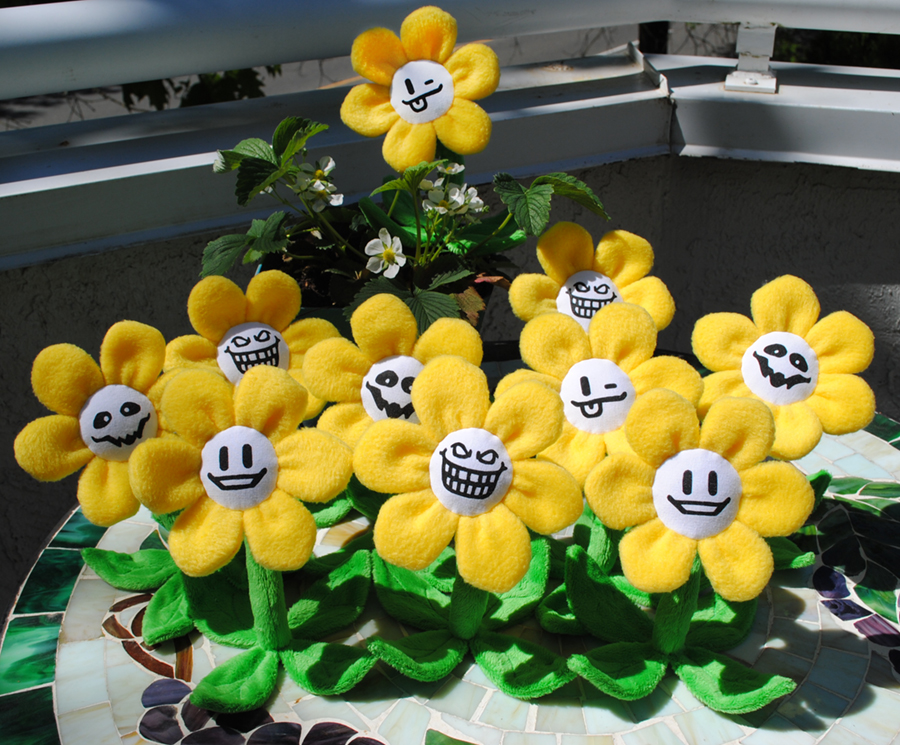 In other news, I've finally joined 2010 and got myself a Twitter! For the most up to date Metroidhat plushie news, including in-progress pictures and release announcements, subscribe or like or whatever you do on Twitter.

---
Oct. 21, 2015
It's been almost 7 years since I've made a new page of Broken, my dark Mother 3 comic. But after going to Camp Fangamer, an amazing Earthbound convention, I've become newly inspired to add some content! I'm almost done page 32, so expect at least that much before I put this on the backburner again for another 7 years.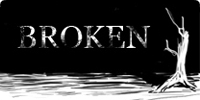 ---
Dec. 28, 2014
In the last few months, I've bought an apartment and set-supervised a movie. That left precious little time to work on this elaborate Ridley plushie! But it is now finished and finally there is time to breathe. I'm gonna to update the progress blog roughly once a day until I'm done, which should complete it by the beginning of Awesome Games Done Quick. Remember, AGDQ is starting on January 4th! You may be able to win this Ridley plushie for yourself!
This button will take you to the gallery of finished Ridley pictures. Enjoy!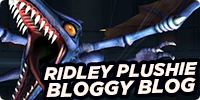 Older Updates